Hey Pumps and Gloss-ers,
Please add Purely Cosmetics to my list of favorite brands.
Purely Cosmetics is a mineral cosmetics company based in California.  The owner, Robyn, is a mentch (just for you, Robyn).  😉 She sent me a few samples of the new, limited edition Cream To Powder Shadows.  I absolutely love them.  The shadows are solid, yet soft.  The shadow has staying power and highly blendable. Some have compared it to MAC's Paint Pots, but I think the Cream To Powder Shadows are better than Paint Pots *gasp* and I love Paint Pot as a shadow base, but not as shadow. The shadows glide on the eyelid with no streaking and the color payoff is strong.  I tell you, I am in love.
In the FOTD below, I used the Cream to Powder shadow as base and shadow.
I created this look for church, a very soft and sassy look.  *Yes, you can be slightly sassy for church* lol
Face
NC 50/NW 43 Studio Tech Foundations
NYX Concealer in Nutmeg
Eyes
Matte Gel
L'Oreal De-Crease
Nice Vice Paint Pot
Too Faced Heiress e/s
Knight Divine e/s (hint of)
Purely Cosmetics' Cream To Powder Shadow in Slate Blue
Femme Fi e/s
L'Oreal Naturale Mascara in Black
Barry M kohl liner in Navy Blue
Cheek
Gleeful Mineralized Blush
Porcelain Pink MSF
Lips
Pucker Tendertone
MoonBathe Honeymoon l/s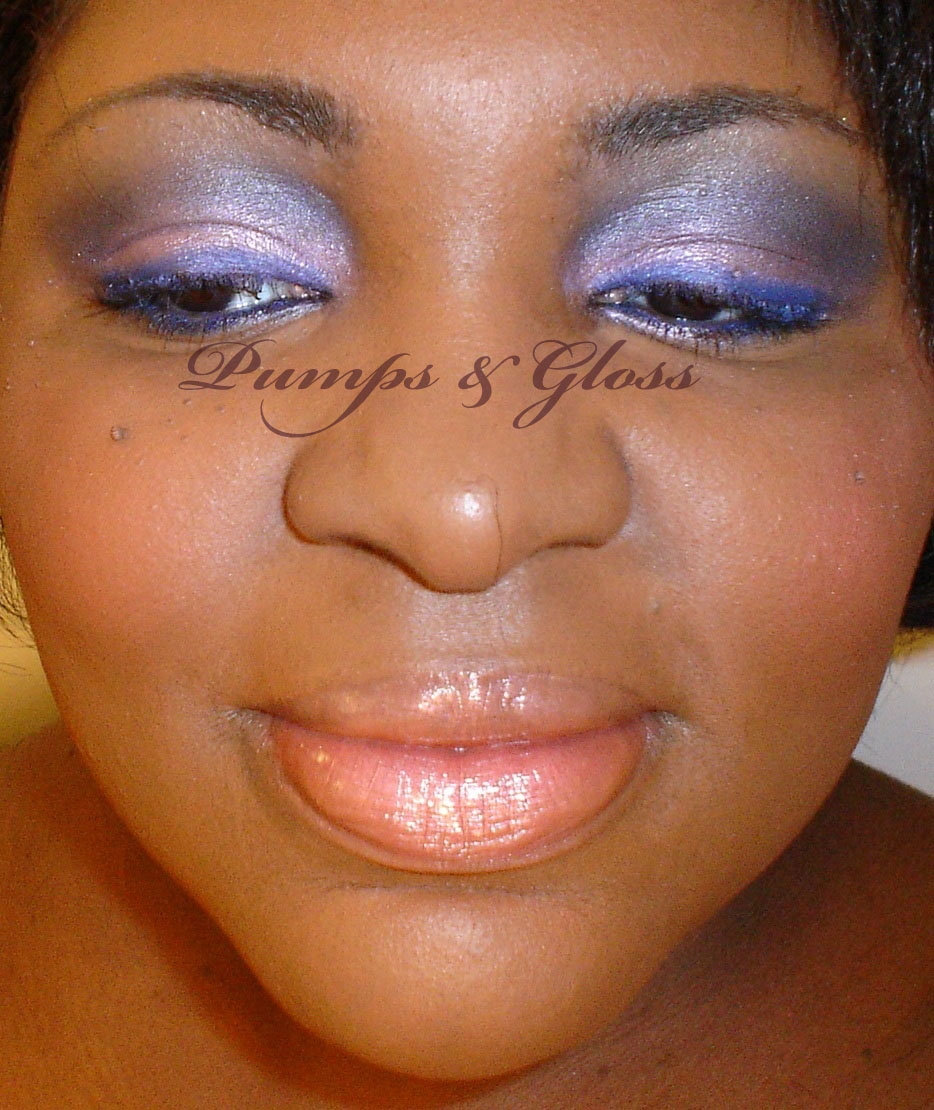 Please get the Limited Edition Cream To Powder Shadow duos and/or palettes, you will be very pleased.  The price is definitely right, so if I were you, I would get 3 of each color.
Overall Rating: 5
Price [Value]:5
Packaging Quality: 4
Would you buy this product again? Is a HECK YA sufficient
Mix Maven aka Mix Meyven