FACE atelier is looking for representatives to join the Pro Team for the Los Angeles IMATS on June 20 – 21, 2009.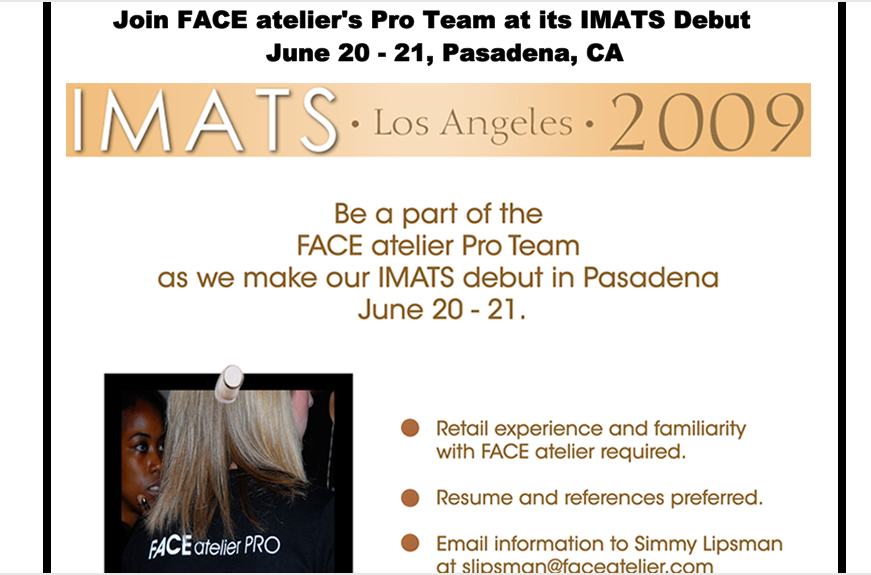 Candidates need to:
Have retail experience and familairity with the FACE atelier brand
Have resumes and references
Email information to Simmy Lipsman at

[email protected]
If you are interested, please contact ASAP!!!
To applicants – I wish you all the best!!
Mix Maven