Hey Glossies,
While watching the marathon of "Green Hornet" (<—-Love that show) on the SyFy network, I noticed a commercial for a new makeup competition show called "Face Off" beginning,  Wednesday, January 26, 2011 @ 10 PM EST. Not glamour makeup, but special FX makeup.  "Who will be the next Makeup FX star?" Did I get up and Poplock in a semi-circle?? I sure did.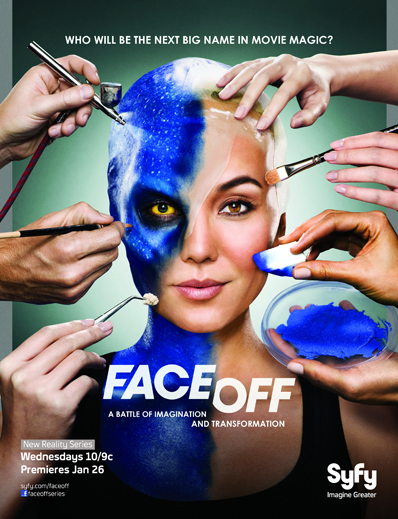 Details about the show:
11 Contestants (There will be eliminations)
McKenzie Westmore (Host)
3 Very accomplished Judges (Glenn Hetrick, Ve Neill and Patrick Tatopoulos)
Not only makeup will be included, casting and molding,  3-D design, prosthetics, sculpting and other related skills
Grand prize winner's FX career will be launched
Will you be watching?? My DVR is set to record the season!!
Mix Maven