Hey Glossies,
What's up on this Fabulous Friday?
Today's featured footwear is not a pump…GASP.  It is a flat, the Børn 'Lovely'. We have been wearing 4 – 5.5-in pumps and our feet need a break!!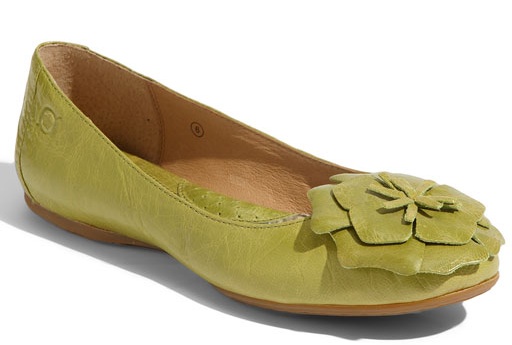 While browsing at the local Nordstrom store, I spotted these adorable floral-accented  leather shoe.  I selected the Lime Green because this color pretty much goes with any, if not, most colors. Wear with jeans and cardigan or T-shirt and mini skirt. The Born company sells comfortable shoes that are cute and fun to wear.
Retails for $84.95 and goes to size 12.
Have a great weekend!!!
Mix Maven