Hey Glossies,
Today's Friday Footwear comes from my home skillet, Shana, blogger and makeup artist extraordinaire.  Recently, she quit her day job to work as a full-time freelance makeup artist.  We are extremely proud of her. In her actions, she reminds us that it is very necessary to follow our dreams.  She is an all-around cool lady and thinks my jokes are hilarious. (I concur with her on that!) 😉
Today's shoe is the Burberry Prorsum Woven Leather Wedge in Chocolate.
I picked the Burberry Prorsum Woven Leather Wedge because it instantly spoke to me, whispering sweet nothings like "you won't miss the $1500+ it will cost to take me home!"  Clearly, I need a fairy shoe godmother…While I used to rock the highest heel with no problem, being a full-time freelancer has changed my tolerance level.  A wedge can still give me the high height that I crave while being a bit easier on my feet and back.  My style aesthetic changes but for the most part. I wear basics in a muted color palette and let my accessories do the talking.  With a nod to the natural and an edgy twist the Burberry Prorsum Woven Leather Wedge definitely knows how to talk that talk to me, yeah!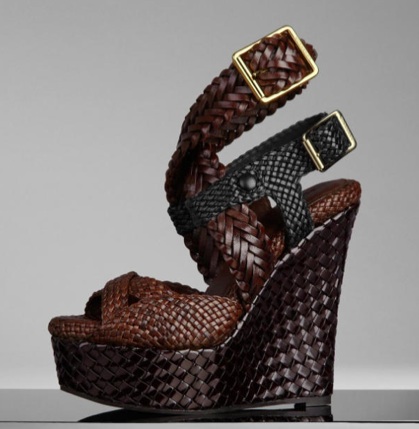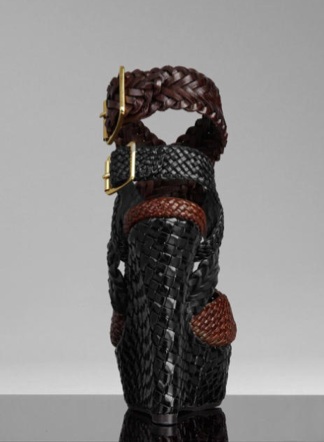 The Burberry Prorsum Woven Leather Wedge also comes in Bright Gold Ochre.
The only thing missing from this wedge is me wearing it while lounging on an exclusive Caribbean beach.
Thank you, Shana for a great shoe selection.
Mix Maven