Hey Glossies,
I hope that the fun weekend plans have been formed.
Today's pump of the week is the Calvin Klein Elita pump in the Bronze Metallic Cross Hatch.
The heel is 4.25 with a 1-in. platform. I am not a huge fan of chunky heels, but this heel width is suitable for my Taste.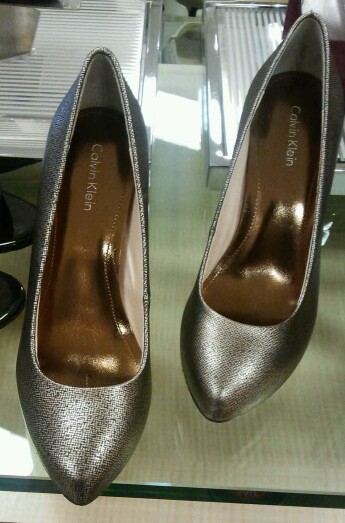 These shoes are chic and I think would be a great option for work and/or church.
Retails for $109.
Mix Maven