Hey Glossies,
Today's Friday Footwear selection is brought to you by my friend and up-and-coming fashion blogger, Maha. Her blog is called Short N Sweet. The blog caters to petite fashionistas, but all fashionistas can appreciate her looks and advice. Plus, Maha celebrates color in every post.
Today's selection is the Bollywoody Suede Pump by Christian Louboutin.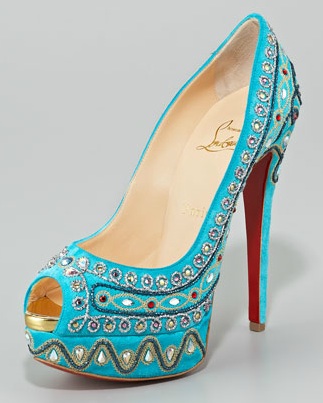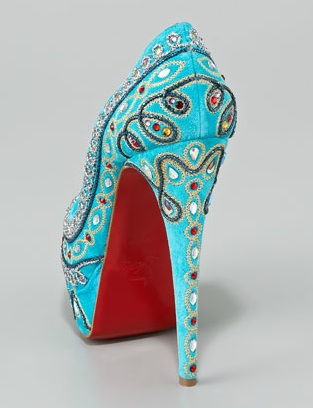 This Christian Louboutin Bollywood Suede pumps reminds me of my motherland, India, and my childhood. India is a very vibrant colorful country and this design and motif are found in sarees, skirts, tops, scarves and shoes in beautiful, vivid colors. All the embroidery and crystals are usually hand sewn. I was intrigued by this collection when it was first shown and I would so buy it, if it did not cost as much as one mortgage payment for most people. The heels are 6″ with a 2″ platform and comes in other colors too.
The shoes retail for $2,795.
We can all dream, right?? Maha, thank you for a fun shoe selection!
Mix Maven