Hey Glossies,
Friday Footwear is back!!
Today's Friday Footwear is brought to us by Style De La Creme Blogger, Delecia. Style De La Creme Blog is very new to the blogsophere. The blog features NYC nightlife, sample sales, loads of fashion advice, OOTD (outfit of the day) Pics and so much more. Check it out!!
Delecia selected the DVF Lis Runway Calf Hair Bootie in Claret (Wine).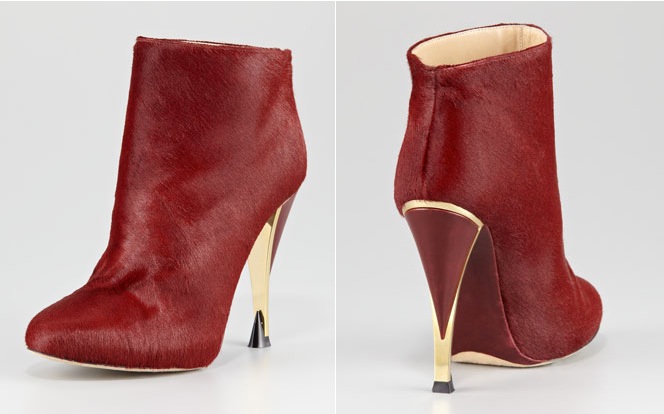 ;
"A couple of weeks ago, I was doing my usual fall boot hunting and came across these gorgeous pair of oxblood pony hair booties by DVF. They standout. The bootie was encased in a glass display among the other DVF footwear…..creating its mark of distinction. With the luxurious oxblood dyed pony hair, it's a welcomed departure from the typical leather boots. The play on texture with pony hair is enough to add a dramatic luxe look to every outfit…guaranteeing the eyes dart downwards.
I especially love the twisted heel design with gold hardware….Allowing the wearer to coordinate fabulous gold accessories. These booties offer endless style possibilities for the fall wardrobe."
Delecia, thank you for your Friday Footwear contribution.
The shoe retails for $695.
Mix Maven