Hey Glossies,
Hope your week was great.
The temps have been quite high the last few days, just unbearable. I am not saying that I am secretly wishing for fall, but 110 degrees does not make sense.  It is hard to keep my cool on those days.
Well, the Friday pump of the week is the Elizabeth and James 'E-Milla' Platform Sandal in Grey Leather. The leather upper is textured with a distressed look and the heel is approximately 4 3/4 inches with one inch of platform.
I love these shoes because, in them,  my legs would look longer and extra sexy.  'Awww yeah' says Mr. Maven.   😉  My pedicure nail color would be Indique (Hair) Pink n/p (from the Ginger + Liz Colour Collection).  The juxtaposing of the grey and pink would create a chic look.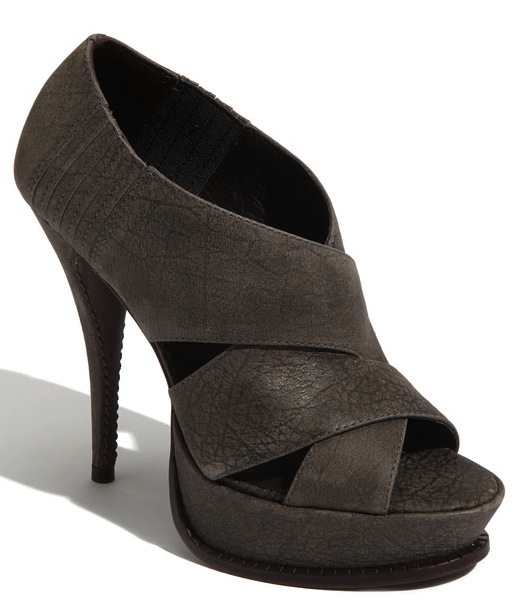 The E-Milla retails for $350.
Stylist Corner
Mix Maven