Hey Glossies,
In the last 2 Friday footwear posts, I have been discussing my 2011 fall color favorites, which are grey and burgundy/wine.  There is another color that I have been loving this color for awhile….deep teal.  I have seen it referred to as azurine, raven and mallard.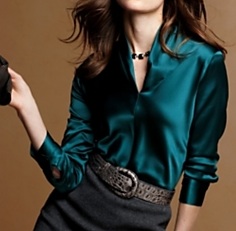 I love this silk blouse from Talbots because it is fabulous and chic. This color looks great against every skin tone.  I plan on wearing this top again in the late fall and early winter.
I am also loving the Talbots Faux-wrap dress in Raven. I think the color and silhouette are just amazing. (The dress is available in Misses, Petites and Women sizes)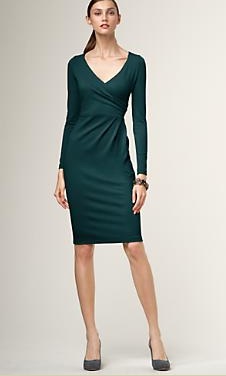 So the Pump of the Week is the J.Crew Adrianna satin buckle pumps in Getaway Green. The Adrianna has antique details with a modern touch. This shoe is chic (color), edgy (rows of buckle straps ) and sophisticated (silk satin fabric and pointy toe).  The rows of buckles look a bit cumbersome, but that would not stop me from wanting to wear them.  The heel is 4.125 inches.
The Adrianna satin buckle pumps also come in Roasted Chestnut, Toasted Honey. It also comes in leather in Black and Wild Mushroom.
Definitely on my wish list.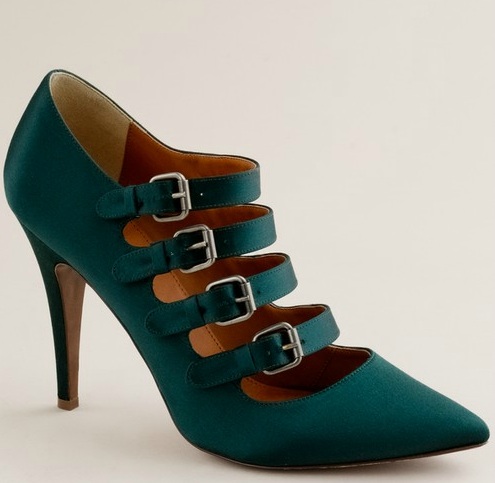 Retails for $275.
Mix Maven