Hey Glossies,
Last week, I was gushing about my new found love for grey as my fall color. Well, my other color for the season is Bordeaux, reddened purple, burgundy.  This color is perfect for the season because it reminds of warmth and merriment.
So I have selected the Rachel Zoe 'Dasha' Pump as the Pump of the week. This shoe is funky, chic and sophisticated all rolled up into more fabulousness.  I want to be wearing these pumps when  Mr. Maven and I are having a fun night out on the town *for my birthday* hint, hint.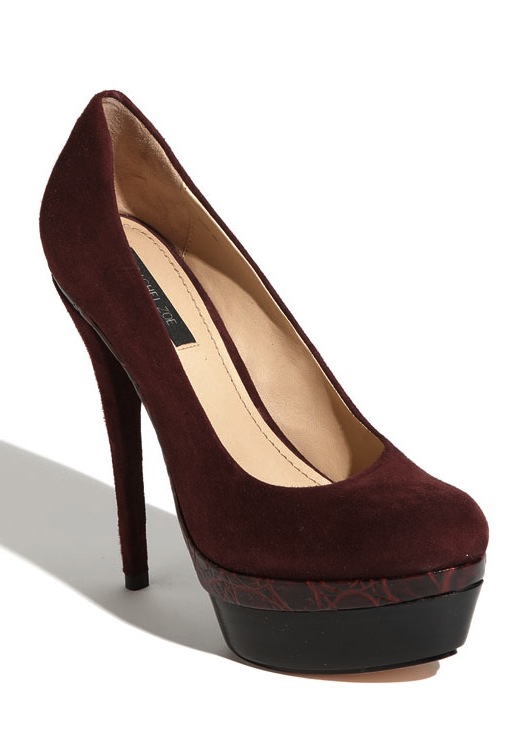 I love the croco-embossed detail with the suede upper. The heel is 5 3/4″ with 1 3/4″ platform (which turns it into a 4″ heel).
Retails for $295.
Mix Maven