Hey Glossies,
Every summer, Hollywood releases all the super hero movies.  Most of actors are beefy and sop 'em with a biscuit (or dumpling, in my case) fine! Most of these crusaders wear capes as they fight off the bad guys, so they can keep the 'world' safe.
Well, we, Super Women of the world, need our capes, too!! And Fall is almost here, so it is never too early to get ready for the Cape Season.  I love a cape as outwear when I wear a suit jacket in the winter because I feel more comfortable than wearing a 'regular' wool coat.  More room in the arms.
Here are some of my favorites.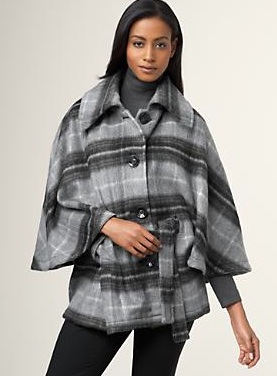 The Talbots Silver screen plaid capelet in grey has a casual feel to it. It is great for an easy, stylish look, especially when looking bad is not an option. It also comes in black and camel (no plaid)!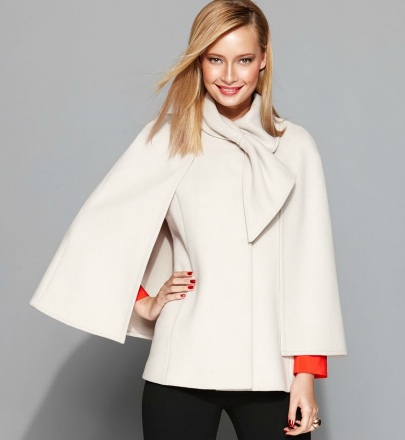 Tahari Jacket, Bracelet Length Sleeve Layered Bow Cape is quite sophisticated. The ivory/cream color only adds to the elegance. Definitely more dressy. I know the bloggers at "Sabbath Best" would, most definitely, approve of this cape. The bow is so elegant! I love it!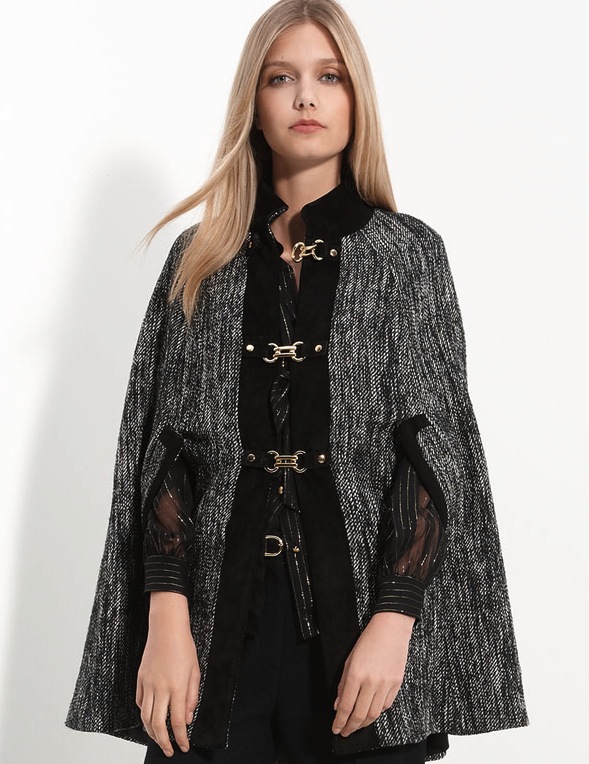 Milly 'Belle' Suede Trim Cape is for a lady who is confident and knows who she is.  I love the suede trim and the fabric choice of tweed. A great option for a 9-5 look.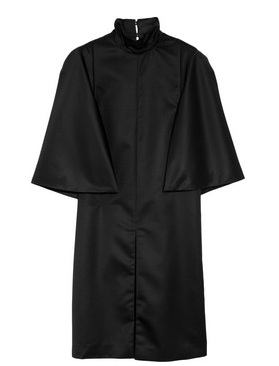 Ok, I know it is not a cape.  On its own, the dress reminds me of a choir robe or Sherlock Holmes'  cape. Giulietta Wool and silk-blend cape-back dress is for a chic lady, who can pull off this look.  The accessories must play the starring roles in this look.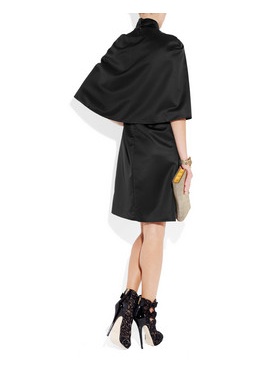 Are you excited about the new crop of capes on the market? Or do you like other types of outerwear??
Mix Maven