Hey Glossies,
Last week this time, the temps were in the high-50s t0 low 60s (and technically, the season was winter.)  So Spring has, officially, arrived, but the temps have been in the high 20s and low 30s.  What shall we do for "Friday Footwear"?  I have packed away all the winter baggage and unpacked the Spring goodies.
The pump of the week is the Seychelles 'Squeak' Sandal in Rose Gold (with a bit of coral accent)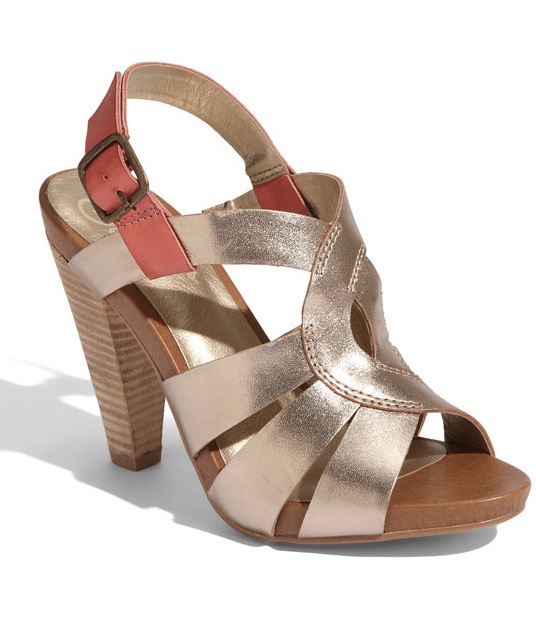 Metallic leather is so chic and the Seychelles Squeak does not disappoint.  The heel height is approximately 4 1/4″ with 3/4″ platform.  Retails for $94.95.
Mix Maven