Hey Glossies,
I hope weekend plans have been solidified. May they include tons of fun and sun!
Today's Pump of the week is Talbots Suede laced-strap heels in Navy. It also comes in Desert Bloom (pink) and Black.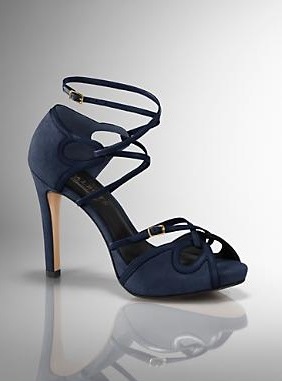 It is widely known that Navy blue shoes that are attractive are quite hard to find, which is one of the many reasons why I like  Talbots.  The brand sells a fair amount of shoes in Navy blue.  The ]Laced-Strap Heel is 4 1/3 inches of fun.  The upper is suede and the soles are leather.
FYI – Talbots shoes tend to sell out quickly at full-price, which is one of the reasons why I own so few. LOL. So if you like 'em, get 'em!!
Retails for $159
Mix Maven