Hey Glossies,
I hope that you had a great weekend.
I will preface that I do not believe in luck.  I believe in the divine order of things.  But saying all that, some gals do have all the luck (as it pertains to shopping). My friend S is the Queen of the Bargain.  She always stumbles on sales and finds the prettiest items.   S. has great taste and knows how to style clothes very well without aid of much jewelry.
Recently, she and I went out on a shopping excursion.  I had not planned on purchasing anything.  So we found ourselves in Banana Republic.  One of the sales associates (SA) handed us sealed coupons with 30% or 50% off on the total order.  Of course,  I received the 30% off, but S. received two 50% off coupons and shared one with me.  The SA told us it was off everything in the women's section including sale items.  We shimmied and shook, but after all that glee, S. advised me not to get my hopes up.
After perusing the accessories,  my current favorite section at BR, I decided upon 2 purses: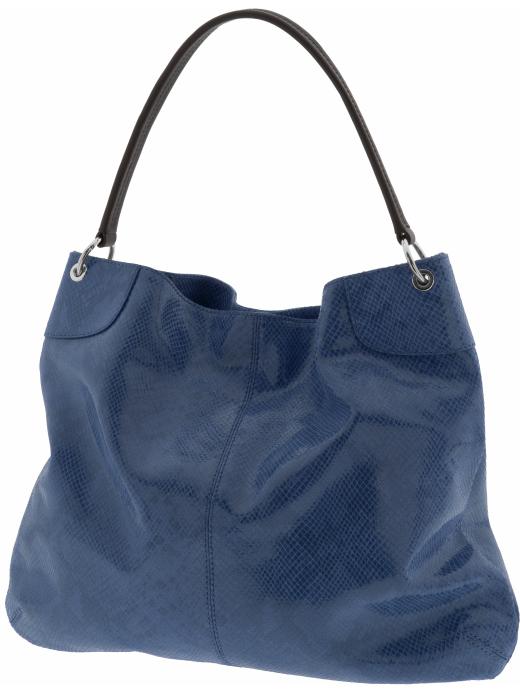 This glossy navy snake-embossed hobo is 100% leather.  I love this tote and I am looking forward to rocking it most of the summer and early fall.  I think it will make its first public appearance at TMS Chicago.  I will have enough room to carry all the blogger essentials as well as stashing away purchases.  And great for mommy mode, when I am on the run with the TM, I wont have to carry an extra bag around.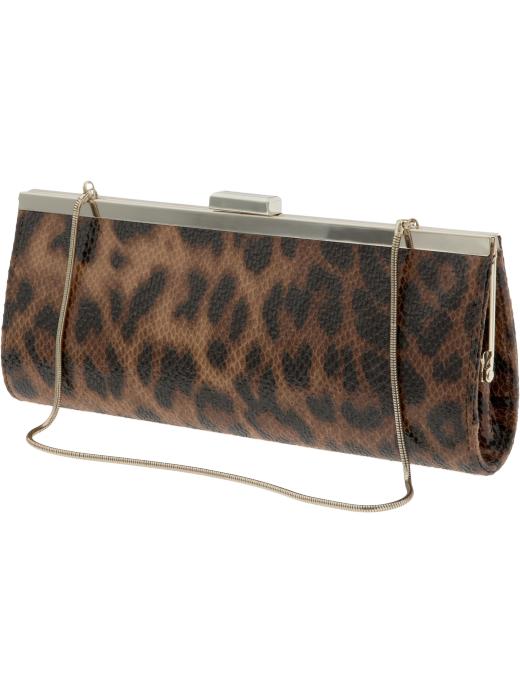 BR clutches are one of my weaknesses! I had to have this leopard print clutch that was after deciding that I did not really want the clutch in silver.   The color and golden strap add to the purse's versatility.
These purses almost did not come home with me.  While at the register, I learned that the 50% off did not apply to handbags as told to us by the SA.  Not a problem, I thought.  I did not argue or fuss with the clerk, but it was almost closing time and there was a tornado warning for the area, so the manager gave my friend and I the discount anyway! So YAY for great customer service and NOT clownin'!
Did you find any great sales this weekend?  Are you excited that summer is underway (albeit unofficially)?
Mix Maven