Hey Glossies,
Hope you are having an awesome week.
Today's Friday footwear comes from Zara.  I was glad to see that Zara, finally, opened an online store for the American market. I know there are a lot of fans out there who do not have access to the stores.  One of my friends went to the store in Las Vegas and fell in love, instantly and, she, too, is grateful for the online feature.
Well, my favorite this week is the Zara Combined Ankle Boot With Laces in Mink. The boot is part suede (goat) and part leather (cow). The heel is a little than 3 inches, which should make it a great option for work.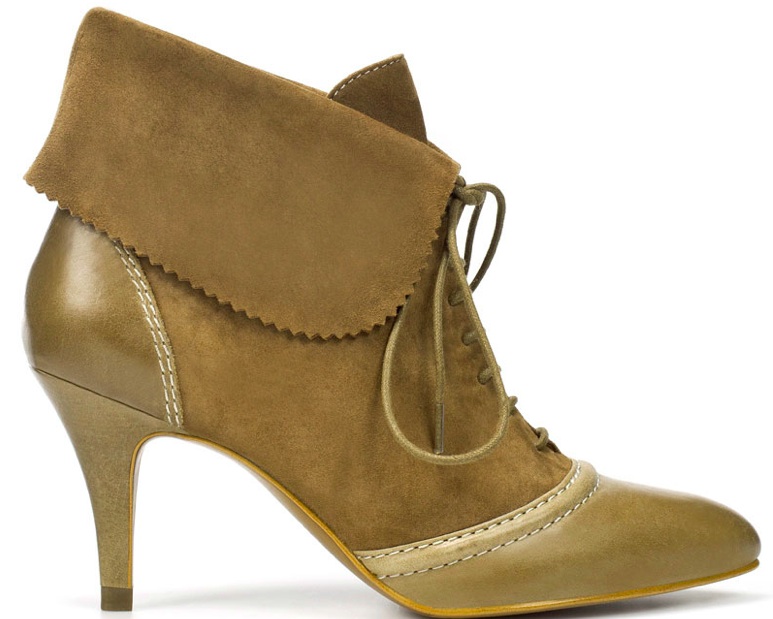 I love the color because it is so versatile. I love Taupe (or mink) because it does its work well. It conforms to a look, but yet still holds its chicness intact.
The boots retail for $129.
Stylist Corner
I am really in the mood for Taupe.  I love silk and lace fabrics in taupe. It  also re-energizes me because I always want to pair it with bold colors.
I created a work look because the Zara boots seem work-friendly.  A pop of reddish coral to warm up the taupe, a gold belt, grey wool pants will send the right message!
Mix Maven