Hey Glossies,
Throughout various posts, I have discussed my deep-rooted love for coral in its various shades/hues.  I am always finding ways to incorporate many of the coral pieces that I have.
Recently, I planned on wearing a sweater that I love and adore, but as I was leaving the house, I noticed that there was a tiny hole in the sweater.  FYI, The sweater was brand new and I had never worn it before….that made me sad. I had to think quickly about what I could wear for my outing. I decided to grab my now-favorite cheetah-print cardigan.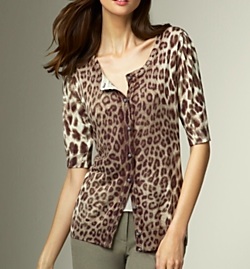 I selected a plain (no embellishment) silk tank for the pop of color that I wanted.  The color is called Soda Pop, a bright and warm coral.  An older lady saw the pop of color that I was wearing and told me that she had never thought of wearing a bright color with animal print.  I reminded this lovely lady that the colors in animal print are neutral and can be paired with most, if not, all colors.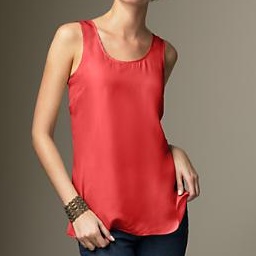 The skirt has a ruffling in the back, a detail that lifts this, otherwise, plain skirt.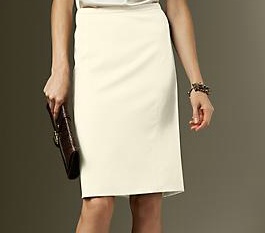 The Steve Madden Pinelope Pump is great option for me because I love a sensible heel if I have to run after the TM.