Happy Monday Glossy Ones,
Welcome to Pumps and Gloss' Sex and Love Week!  If you want to see something specific this week, feel free to let us know!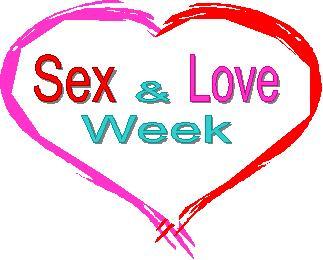 MONDAY MELODIES

Since it is Sex and Love Week, I will share my favorite Sex song and favorite Love song.

[youtube http://youtube.com/watch?v=1GAMQstY6TM%5D

Usher sets the mood with "Seduction."  I would have posted "Alone" by Jodeci or "That's What It's Made For" by Usher, but I couldn't find any video of these songs!

[youtube http://youtube.com/watch?v=IHRc6YCUQBE%5D

I will always be a fan of SWV!  I can listen to "Use Your Heart" every day.  And gotta love how Taj works her part out.

There are SO many other songs I could list – anything by Jesse Powell, Johnny Gill, Boyz II Men, Blackstreet, etc.  My current favorite song is "Valentine" by Lloyd – my husband is sick of hearing it! LOL!
POETRY– "Love" by Shihan

[youtube http://youtube.com/watch?v=hJZkBWBashA%5D
CHUCKLE – I received this as an e-mail forward; author is unknown.
How To Treat a Woman
Wine Her
Dine Her
Call Her
Hold Her
Surprise Her
Compliment Her
Smile at Her
Listen to Her
Laugh with Her
Cry with Her
Romance Her
Encourage Her
Believe in Her
Pray with Her
Pray for Her
Cuddle with Her
Shop with Her
Give Her Jewelry
Buy Her Flowers
Hold Her Hand
Write Her Love Letters
Go to the end of the earth and back for Her
How to Treat a Man
Show Up Naked
Bring Chicken Wings
Don't Block the TV
LOVE QUIZZES
LovingYou.com has wonderful printable love quizzes for you and your mate to share.  These quizzes will cause you to open up and learn more about each other.  There are 16 different quizzes ranging from Sexual Favorites to Beliefs.  A great communication tool, the printable quizzes can be found here.
JUST FOR LAUGHS

[youtube http://youtube.com/watch?v=tGVnH39UzI8%5D

Clarence Carter's "Strokin'" always did crack me up!  The lyrics are just too much.  And how I wish I could find "Candy Licker" by Marvin Sease – the title says it all!
ROMATIC RECIPES
Looking to set the mood right with a romantic meal?  Check out these sites for great meal ideas:
Advice Diva – She offers great tips on what qualities a romantic meal should have.
The only thing that counts is faith expressing itself through love. ~ Galatians 5:6
Have a wonderful week and look out for more Sex and Love Week posts!
~ J.R.