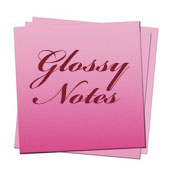 Hey Glossies,
Pumps and Gloss turned 3 years old almost a month ago. *Woop Woop* and we decided to update the layout and header.
I want to thank Sara from The Makeup Snob, who is also the founder and creator of The Custom blog, a blog template and banner design company. She creates templates for Blogger and WordPress.  She is great to work with and has great talent.  She has created custom blog banners and/or templates for popular blogs like Vex In The City and Swtest2lips. Great prices. Check out her site!!!
Also visit Physician's Formula on Facebook or  http://instantrewards.physiciansformula.com/. Registrants receive an instant BOGO coupon and have their chance at great savings from Target. Also, two $500 gift cards are up for grabs per month for users who upload a photo taken in front of Target with a Physicians Formula purchase!
Please look out for contest that Pand G will be hosting very soon!!!
Make sure to check the Steals and Deals for the week because it is updated often!
The Makeup Show New York will be held May 16-May 17, 2010 at the Metropolitan Pavilion.
The Makeup Show brings together the top pro-focused brands and businesses including Diamond Sponsor Make Up For Ever, Platinum sponsors Inglot and Temptu Pro, and sponsors Alcone, Crown Brush and Smashbox. The official media sponsor of the event is On Makeup Magazine.
These must-attend shows will  have more than 80 other pro makeup industry businesses will also participate in the events including: M.A.C Cosmetics, Obsessive Compulsive Cosmetics, Three Custom Color, Senna, Iredale Mineral Cosmetics, Korres Natural Products, Becca, Embryolisse, Stila Cosmetics and Kissable Couture. Past presenters include Billy B, Ve Neill, Dean and Davis Factor, Eve Pearl, Dany Sanz, Marvin Westmore, Joe Blasco, Maurice Stein, Linda Mason, Ronnie Specter, Sharon Gault, Sam Fine, Joanne Gair and Joanna Schlip.
There will also be top industry speakers/presenters at each show and those are not to be missed.
Mix Maven