Hello Kitty fans, have you signed up to receive Sanrio.com newsletters.  If not, do so!
So I was debating whether to post another Christmas wish list (with all the economic woes plaguing the global community).  But then I got my Hello Kitty newsletter and I decide to post some of my favorite Hello Kitty items.
Here are some of my favorites (not must haves though):
The Hello Kitty Barbie is absolutely adorable.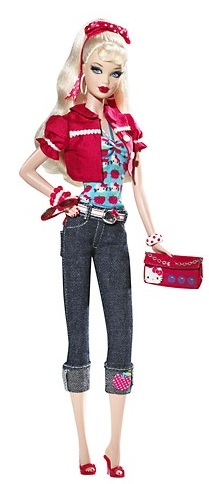 Since the election of our 44th President, the media have concluded that we live in a post-racial society.  But you know what, I still want a African-American or Latina Hello Kitty Barbie. lol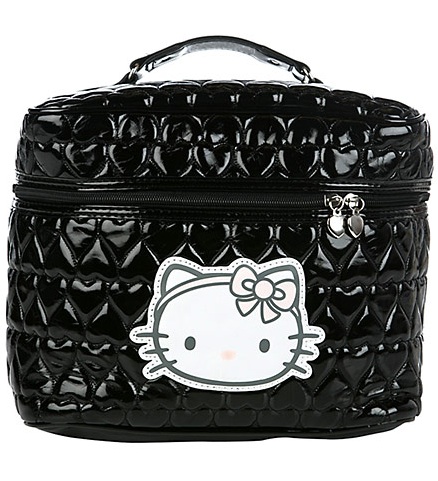 The quilted-heart Hello Kitty Beauty Bag comes in Red and Black.  How cute is this bag?? Very!  How cute is the price? Not so much.  I love the bag, but I cannot justify spending that kind of money on a non-leather good!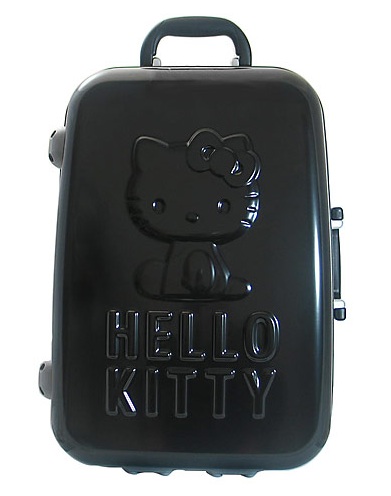 Travel in style with this gorgeously designed rolling luggage featuring Hello Kitty embossed in an adorable retro-style. I like this bag because it does not have the whimsical kiddie look… Hello Kitty Chic!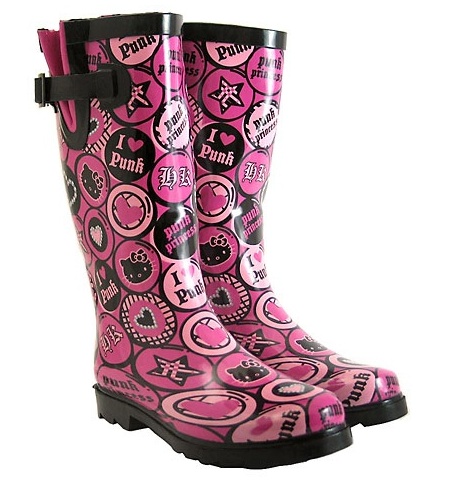 The Punk Hello Kitty Rain Boots are totally charming.  Would I purchase them? Yes! Would I leave my property with them on? Hell naw!! lol Ok maybe I would wear them at night for a Target or CVS run.
What are some items on your Christmas wish list?
Happy Holidays,
Mix Maven
All items can be purchased on Sanrio's Shop webpage