Hey Glossies,
I love shopping online and I find that all the garments that I really adore seem to be online only, meaning they were never available or sold out in the brick and mortar stores. Because of this,  I am serious about size charts (body measurements).  I used to print the size charts from my favorite retailers and place them above my desk in my home office, so I could have quick reference when I made online purchases.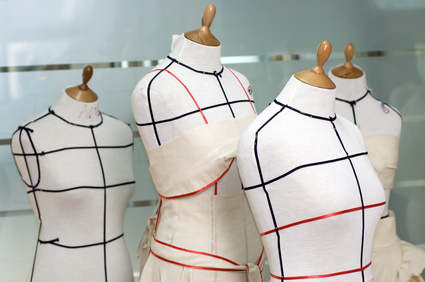 So it all started when I wanted this particular pink dress.  I placed the sleeveless sheath on my wishlist.  When I went back to add items, I noticed that the size that I wanted was removed from the list because it was sold out. So when I went to add another size, I noticed that only a few sizes were left.  I was crushed, to say the least.   I went to the size chart to try to salvage my wishlist.  I was quite nervous about the sizing because one size seemed just right aka tight and the next size seemed too big. I was in Conundrum City, where I was the mayor.  I decided to opt-out of the dress.
During that same week,  I was browsing a fashion blog and clicked on a link for Boden USA.  I was browsing through and saw that there were some fun and flirty clothes that I liked. I started looking at the size chart (body measurements) when I noticed that there was also garment measurements. Garment Measurements are "the measurements of each finished garment included in the pattern, in each size.  These finished garment measurements include the maximum amount of ease given for each garment." Sidebar – Garment measurements hold more weight (pun intended) than body measurements (size charts) and I think more (all) retailers should include garment measurements on their websites.
Each retailer creates its own pattern when constructing clothes.  Some retailers/brands allow for more give or room in each item.  That is why no one wears the same size in every brand or within a brand.  Clothing can have different ease, design or wearing.  Design ease is "the amount given for a specific design to get a certain look", while wearing ease is "the amount needed to actually wear the garment, so you can lift your arms, sit down, etc." Knowing this information will greatly reduce feelings of low self-esteem in the fitting room.  That is the number reason why I never get stuck on a number because I would miss out some great pieces.
Purchasing Story
I purchased the Boden Jewelled Ruffle Top and Boden Silk Painterly Top based on the garment measurements.  According to the GMs, both blouses should have been huge on me, but the fit was off in the bust area for the Jewelled Ruffle top.  The Silk Painterly top fits ok, but I would not wear by itself.  I will be pairing with a cardigan.  I am not sure what is going on with Boden's Blouse/Top GMs, but I do not find them too accurate.  That hurts me to say because I love some of the pieces they offer and the quality is good! (Sidebar: I also purchased a skirt from Boden and the fit was great!)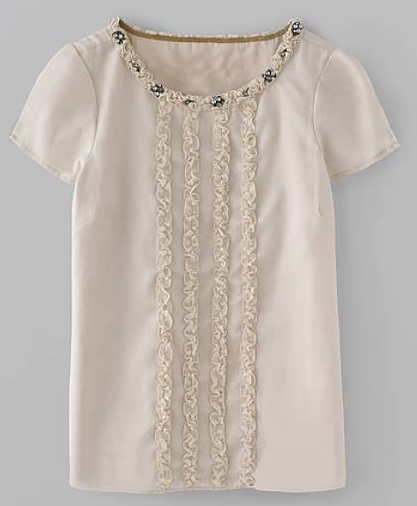 Jewelled Ruffle Top will be returned!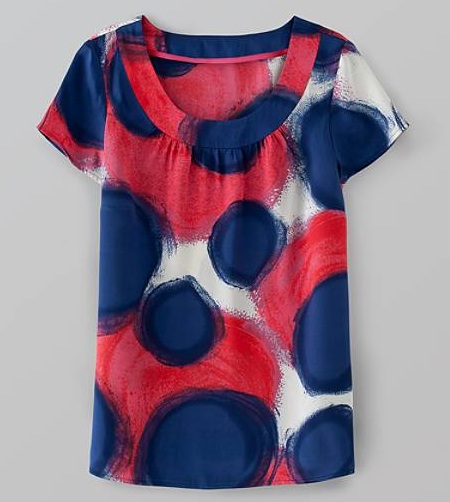 I also purchased the Talbots Blackwatch plaid sheath.  This dress did not come in the Women's sizes, but I really wanted it. I called the customer service and received the garment measurements, which confirmed that I could purchase the dress in the Misses size.  I poplocked and twirled in my family room.  LOL  I am glad to report that the fit is great. The results further make my Boden blouse experience quite sad, but I am going to give them another chance.

Suggestions
Get measured. Most, if not all, clothing sites have detailed instructions on how and where to measure on the body.  This should be done regularly, especially if weight loss/gain has occurred.
When I am feeling nervous about a fit, I call or send an email to customer service asking about the garment measurements.  I am always organized, including product name, sku/product number, and size. I have found that most CSRs are happy to help in this endeavor.  Save the information for comparison.
Compare measurements to garment measurements. By doing this, the best fit (size) will be determined.
Any more fit suggestions??
Happy Haulin',
Mix Maven

"Sewing 101: Pattern Size and Body Measurements." Simplicity.com: Patterns, Tools and Supplies for All Things Sewing, Knitting, Quilting, and Crafting. Simplicity. Web. 14 Mar. 2011. <http://www.simplicity.com/t-sewing-101-part2.aspx>.