Hello All,
Soul Star is back with a ton of celebrity news for ya. Here we go.
Usher News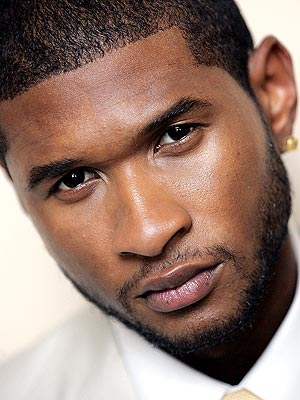 Usher has confirmed that he will soon be marrying longtime girlfriend, stylist Tameka Foster. Usher will become instant step-father to Tameka's three children. Usher gave an offical statement to MTV News following weeks of speculation sparked by photos of Tameka wearing a wedding ring. Usher, 28 said the wedding could take place before the end of the year. Foster, a 38-year old divorced mother of three caused quite a stir last January after she was spotted vacationing with the Grammy winner in St. Bart's when she was still married. Usher's mom and manager Jonetta Patton reportly disapproved of the affair and eventually fired Foster as her son's stylist because "she didn't think she was dressing him according to the caliber of the star he was."
It is also reported on Sandrarose.com. that Tameka maybe pregnant causing Usher to propose. Young, Black, And Fabulous is reporting that the baby is not Usher's but her ex's Ryan Glover. Drama. Usher better come out with Confessions Volume 2.
According to Women's Wear Daily, Usher has just signed a multimillion dollar deal with Liz Claiborne Cosmetics to create a special cologne. He also says he plans to launch his own clothing and accessories line in the near future.
Parents Feel Oprah's School Is Too Strict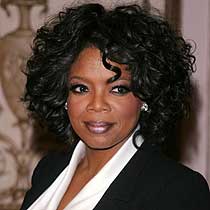 A South African news web site reports that parents feel that Oprah's state of the art school for girls in South Africa is too strict. First on the list of grips is the visitation policy. Originally parents were allowed to see their children once every two weeks but it will be changed to once a month. The school also caps the number of visitors at four per student and all visits must be approved by the school at least two weeks in advance. The names of visitors must also match those on the security guard's list before guests are allowed in. One parent said she was only allowed to see her child for two hours because she was held up at the gate for half an hour. Also the students are not allowed to use cell phones or send e-mails during the week, and can all their parents only on the weekends. Reportly the children were put on a strict diet of fruit, yogurt and sandwiches. Absolutely no junk food is allowed on campus, and parents aren't allowed to even gift snacks to their kids. Any child caught with so much as a Snickers bar will lose points, which are obtained for "good behavior" and can be exchanged at school shop for clothes and caps. News24.com says the children were to share their concerns with Oprah herself during a satellite interview on "The Oprah Winfrey Show" but it was reportedly cancelled at the last minute by the school management. John Samuels, the excutive head of the school, says the rules were carefully chosen and implemented for a reason. He says the school has the security and well-being of the girls at heart in every respect. He feels that too much movement on the premise sat the weekend disturbs the school spirit.
Oprah agrees with Samuels releasing a statement saying, "Our goal is to protect the health, welfare and well- being of the students at the Oprah Winfrey Leadership Academy". "As with other boarding schools, we provide a structured, safe and nurturing environment in which the girls can learn and develop." Winfrey also denies junk food ban. She says, "Visitors are asked to bring books for students rather that unhealthy snacks, but there is no ban on junk food."
Tyrese Defends Oprah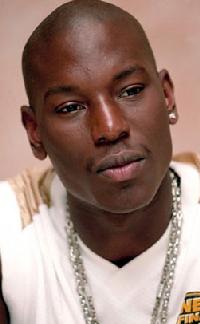 Singer Tyrese is coming to the defense of Oprah releasing this statement, "There is a staggering amount of millionaires and billionaires out in the world that do nothing to effect positive change within society. The fact that Oprah Winfrey took a monumental step to create a school in south Africa for the betterment of African children rather then just speak of change is commendable." "The Bible says, 'No good deed shall go unrewarded,' and there are many critics out in the world turning up negative stones to find a flaw in this wonderful gift donated to South Africa by Oprah Winfrey. I stand with Oprah in the fight for change and positive world reform and I hope that people realize there will always be struggle and without struggle there is no progression. "Please leave her alone and let the blessings she is offering outshine the public scrutiny she is facing. " I agree with Tyrese. I feel that was a wonderful thing she did for South African children because there is definitely a need there. the conditions they live in are heartbreaking so this school gives them hope. You can't please everybody, so Oprah keep doing what you do.
Dallas Austin Apologizes to Joss Stone And Christina Aguillera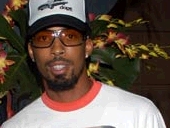 Dallas Austin is apologizing for statements he made recently about Christina Aguilera and Joss Stone having sex with producers in exchange for music tracks. Austin released a statement saying, "Every action generates an equal and opposite reaction. My statement about Christina Aguilera and Joss Stone was a reaction to an incident I care not to discuss in any forum, and while I may have felt justified, I do owe and apology to Christina, Joss and their families." "The comments I made about Christina Aguilera and Joss Stone were purely an act of retaliation not of malice or cruel intent. As we all have our boling points, I sincerely apologize as this is not my character nor should I have let anyone's actions push me to this limit. I have let my family, employees and business associates down with my actions. "All content and any malicious statements that were in my control have been removed from outlets that may have posted this. "please accept this as my formal statement and apology to all parties involved." Wow I wonder what caused him to put them on blast like that. We'll find out somehow I'm sure.
Vivica Fox was arrested recently by the California Highway Patrol for driving under the influence. CHP officer Leland Tang said Fox, 42, was pulled over after her Cadillac SRX passed a patrol car on the Hollywood Freeway at 80 mph – 15 miles above the speed limit. fox was arrested after failing a field sobriety test, he said. She was taken to Van Nuys jail and submitted to two breathalyzer tests. The test results indicate her blood- alcohol level was greater than .08 percent, the legal limit in California. Fox was cited and released. Fox could possibly face six months in jail and a $1000 fine. Her arraignment is set for May 17. I'm sorry but it looks like Vivica can down some drinks. I wouldn't think she would get in a car though and drive drunk. It seems like 50 did something to that girl I tell ya. Plastic surgery, driving drunk ….. wow. She was pretty before she did all that stuff to herself. I hope she gets it together.

Finally A Black Princess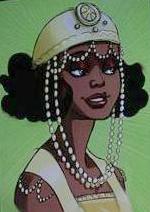 Disney has released pictures of their first black princess who is to hail for New Orleans' French Quarter. The herione named Maddy will appear in an animated musical from Walt Disney called "The Frog Princess". Highlights of the film include a "soulful singing alligator" and voodoo magic. Singer Alicia Keys has reportedly been lobbying hard to voice the lead character. the film will return to the classic hand-drawn animation process, instead of using computer animation that has become the industry standard. John Musker and Ron Clements who co-directed "The Little Mermaid", "Aladdin", and "Hercules" will co-direct the movie. The pair also wrote the story for the film, due for release in 2009. I'm so happy our little girls have a princess that looks like them.
Whitney Gets Custody Of Bobbi Christina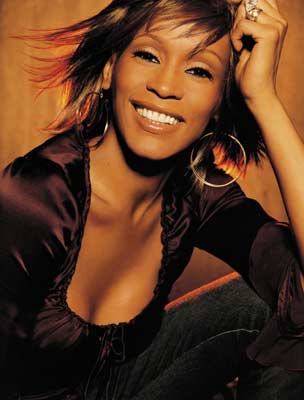 An Orange County, CA judge recently ruled that Whitney Houston will get full custody of her daughter Bobbi Kristina. Her 14-year-old marriage to singer Bobby Brown will also end this month on the 24th as ruled by Superior Court Judge Franz E. Miller. Brown was a no-show at the hearing. Houston dadded her eyes with a tissue to hold back tears. She testified that she did not need spousal or child support and that 14-year-old Bobbi Kristina, could not depend on her father. "He's unreliable," Houston told Judge Miller. "If He says he's going to come, sometimes he does. Usually he doesn't." Ram Cogan, the attorney representing Bobby Brown, said his client will seek to overturn the judge's decicison. Houston declined to comment to reports after the hearing.
Tony Yayo Arrested For Punching 14-Year-Old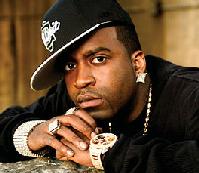 Rapper Tony Yayo was arrested and detained in New York for the alleged assault of a 14-year-old boy. The victim is the son of Jimmy "Henchmen" Rosemond, the head of record label/management firm Czar Entertainment. The company handles the career of 50's rival The Game. Also, 50 and Rosemond have been on opposite sides of a court battle over the release of "The Infamous Time -Volume I: The Original 50 Cent ", a Czar-produced DVD about a deceased drug kingpin known in Brooklyn as the "original 50 Cent." The alleged asasult took place last month after Rosemond's son left school and was headed to his internship at his father's offices on West 25th Street. the building is located near Violator Management, the company that handles 50 Cent's career. Sources close to Czar told Allhiphop.com that 50 cent, Tony Yayo and several associates were leaving Violator Management and saw the boy walking down the street dressed in a Czar T-shirt. They reportedly had no idea that the teen was Rosemond's son. According to sources, Yayo backhanded the boy then screamed profane words towards Czar Entertainment. Violator wasn't available for comment on the charges, but sources within the company tell the web site that 50 was not present at the alleged assault. Yayo born Marvin Bernard, was reportedly taken to a precinct in downtown Manhattan along with his associates to be identified by the teen. The boy's mother, Cynthia Reed, was to accompany her son to the station. She has released the following statement in response to the alleged assault:
"As a mother I am concerned that my son (who is a fan of hip hop) would be attacked by the same artist whose music he listens to. It's a shame that 50 Cent and Tony Yayo could feel comfortable slapping and physically attacking an innocent 14-year-old minor that they market and promote their records to. this is a cowardly act on my son who has done nothing to warrant the verbal and physical abuse he received. this issue should not be taken lightly and these men should be looked upon as a serious threat to society, having taken their relentless public rants toward their rivals to a level of extreme. this should be looked at as a step away from child molestation. I seek justice in the form of restoring my son's dignity and making sure any child can wear whatever they want without fear of bodily injury."
Yayo's rap sheet includes two consecutive sentences on weapons-possession sharges stemming from a December 2002 arrest and a sentence for jumping bail.

50 Cent Comments On Yayo Assault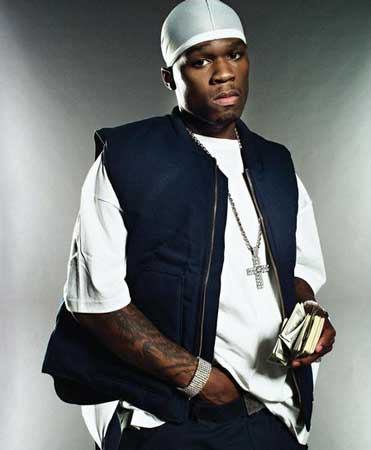 50 cent recently gave a comment to Allhiphop.com regarding the Yayo assault:
"As CEO of G-Unit Records, I take allegations swirling in the media regarding the alleged altercation against a teenage boy on Tuesday March 20 in Manhatten very seriously. I have autorized an independent investigation of the incident to determine whether anyone associated with G-Unit records was iinvolved in the confrontation. I must state for the record, that I was at my home in Farmington, Connecticut the entire day completing songs for my new album."
50 continues " A word of caution to anyone attempting to link me personally to this unfiortunate incident for their own selfish motivations, I will vigorously pursue all legal remedies available to me to protect my professional reputation."
Rev. Sharpton Leads Yayo Protest In Manhattan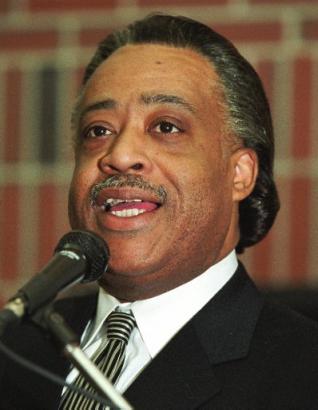 A protest took place recently in Manhattan sparked by the Yayo assault. Rev Al Sharpton and others called for all sides to come together and hash out their differences peacefully. "I'm not here to take sides, I'm here to say that all sides are letting us down and need to come down to the table again and create a level of decency and respect for the communities that has been the basis of your wealth," Sharpton said. "We put the ing in your bling bling (and) have no choice but then to try and (take) "the" ing out your bling bling by withdrawning our support commercially of your records and your use of airwaves."
Czar executive Bryce Wilson was on hand at the protest, as were the boy's mother Cynthia Reed, and New York City Councilman Charles Barron. Also in attendance were the ex-girlfriend and son of Israel Ramirez, who was gunned down while serving as a bodyguard for Busta Rhymes during a videl shoot last year in Brooklyn. Yayo, ironically was wanted for questioning in that case but has refused to cooperate with NYPD. Police belive the gunman who murdered Ramirez was with Yayo and that the G-Unit artist may have fled in the same vehicle as the suspect.
Cynthia Reed challenged various business partners of 50's G-Unit like Marc Ecko, Vitamin Water, Adidas/Reebok, to speak out against Yayo's actions or be faced with a boycott. Russell Simmons and Ben Chavis were schduled to be a the march but pulled out because they did not want to take sides on the situation. If this is true I think Tony Yayo needs his butt thrown in jail. What coward would pick on a 14-year-old kid. That is not gangta.
Top At the Box Office
1. Disturbia
5. Are We Done Yet?

Opening This Week
1. Fracture

3. Vacancy
4. Hot Fuzz (Limited)
5. Smiley Face (Limited)
6. Stephanie Daley (Limited)
7. The Tripper (Limited)
8. The Valet (Limited)
Top On The Charts
R and B / Hip Hop Albums
1. B-Day- Beyonce
2. Get Money Stay True – Paul Wall
3. Timbaland Presents Shock Value – Timbaland
4. Buck The World – Young Buck
5. Now 24 -Various Artists
R And B / Hip Hop Singles
1. Lost Without You – Robin Thicke
2. Buddy – Musiq Soulchild
3. I'm A Flirt – R. Kelly Or Bow Wow
4. Buy U A Drank – T-Pain Featuring Yung Joc
5. Don't Matter – Akon
Celebrity Birthdays
March 28th
Mr. Cheeks (Rapper-LostBoyz), 36
Ken L. (Actor), 34
March 29th
MC Hammer (Rapper/Minister), 45
March 30th
Tracy Chapman (Singer), 43
March 31st
Herb Alpert (Musician), 72
April 1st
Rudolph Isley (Singer-The Isley Brothers), 68
Jimmy Cliff (Reggae Singer), 59
Gil Scott-Heron (Jazz Keyboardist), 58
Method Man (Rapper/Actor), 36
Albert and Allen Hughes (Filmmakers), 35
April 2nd
Leon Russell (Actor), 65
April 3rd
Eddie Murphy (Actor/Comedian/Singer), 46
April 4th
Maya Angelou (Aurthor/Poet), 79
Hugh Nasekela ((Bandleader), 68
Jill Scott (Singer), 35
Kelly Price (Singer), 34
Andre Dalyrimple (Singer-Soul For Real), 33
April 5th
Pharrell Williams (Rapper/Producer), 34
Colin Powell(Former U.S. Secretary Of State), 70
April 6th
Billy Dee Williams (Actor), 70
April 7th
Mark Kibble (Singer-Take 6), 43
Bill Bellamy (Actor/Comedian), 42
April 8th
Biz Markie (Rapper), 43
April 9th
Keisha Knight Pulliam (Actress), 28
April 10th
Bobbie Smith (Singer-The Spinners), 71
Bunny Wailer (Raggae Artist), 60
Babyface (Singer/Producer), 49
Afrika Bambaataa (Rapper), 47
Orlando Jones (Actor/Comedian), 39
Kenny Lattimore (Singer), 37
Q-Tip (Rapper/Actor), 37
Shemekia Copeland (Blues Singer), 28
April 11th
Meshach Taylor (Actor), 60
Lisa Stansfield (Singer), 41
Joss Stone (Singer), 20
April 12th
Herbie Hancock (Singer), 67
J.D. Nicholas (Singer-Commodores), 55
Suzzanne Douglas (Actress), 50
April 13th
Al Green (Singer), 61
April 14th
Da Brat (Rapper), 33
April 15th
Evelyn Ashford (Track Star), 50
Flex Alexander (Actor), 37
April 16th
Martin Lawrence (Actor/Comedian), 42
Kareem Abdul-Jabbar (Ex-Basketball Player), 60
April 17th
Lila Rochon (Actress), 43
Kimberly Elise (Actress), 40
Redman (Rapper), 37
Dee Dee Davis (Actress- The Bernie Mac Show), 11
April 18th
Trina (Singer- Trina And Tamara), 33
America Ferrera (Actress), 23
April 19th
Suge Knight (Hip Hop Mogul), 42
April 20th
Shemar Moore (Actor), 37
Allan Houston (NBA Star), 36
April 21st
Michael Franti (Rapper-Spearhead), 41
April 22nd
Byron Allen (Talk Host/Comedian), 46

Mumia Abdul Jamal (Journalist/Novelist), 53
Narada Michael Walden (Producer), 55
April 24th
Djimon Hounsou (Actor), 43
Cedric the Entertainer (Actor/Comedian), 43
Kevin Powell (Writer/Author/Poet/Real World Star), 41
Derek Luke (Actor), 33
Reagan Gomez-Preston (Actress), 27
April 25th
Gina Torres (Actress), 38
Keep The Peace,
Soul Star