Friends ask me all the time about which cosmetic brands, specifically which eye shadows, are worth checking out.  At first, I was all about the MAC, which I still am, but now I have added Urban Decay, Lorac, Ben Nye, CARGO. I want to add Too Faced to that list.
My Too Faced admiration started last year when I was looking for a shimmery chocolate eye shadow, which MAC does not have.  I ordered Too Faced "Dirt Bag" online from Sephora from the color description "dark chocolate with golden sparkles." (Sidebar: There are about 2 Sephora stores close by my home and for whatever reason going to either store was not an option at the time.)  When the package arrived, I was pleased with the color and the product. Too Faced eye shadows are smooth and very blendable, which is something that should be available in all department store brands. Recently, I have added more Too Faced to my collection:
Glamazon single (Silver fawn)
Sitcom Siren single (Plum taupe shimmer)
Cocoa Lily Duo – (rich metallic chocolate brown/ glimmering lilac rose)

*Very lovely*

George & Weezie Duo – (icy gold/ bronze pearl)

*I bought this one because I liked the name*

Rich Bitch Duo – (slate blue with golden sheen/ soft gold shimmer)

*Basically, these are both gold in my opinion, the blue barely shows up.*

Skinny Dip – (cobalt metallic/ iridescent sky) – –

*The prettiest blue I have seen in a long time, the iridescent sky is too pretty…like a soft bluish purple hue*

Shooting Star Galaxy Glam Eye Shadow – (black with galactic gold)

*similar to MAC's mineralized eye shadows, but with a better texture*

Supernova Galaxy Glam Eye Shadow – (black with peach and pink)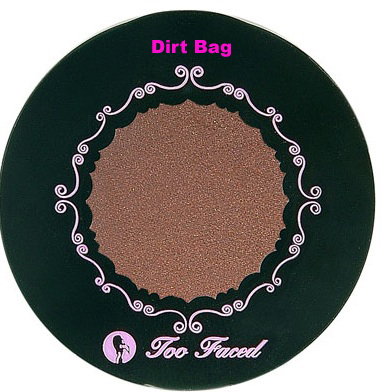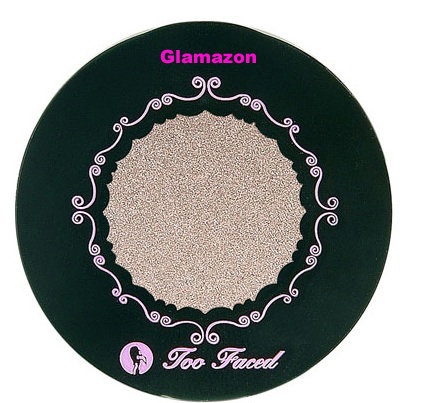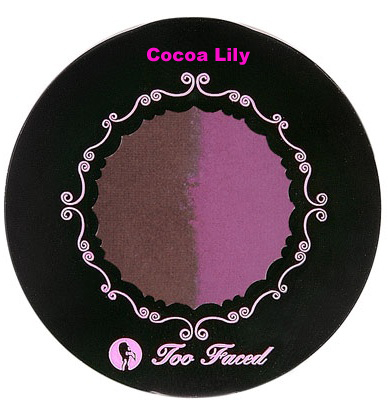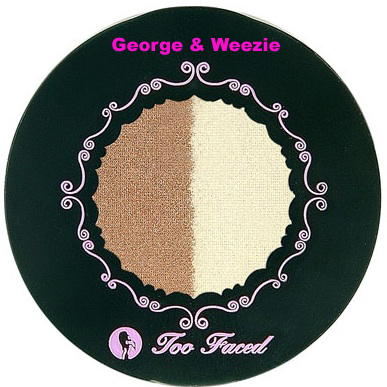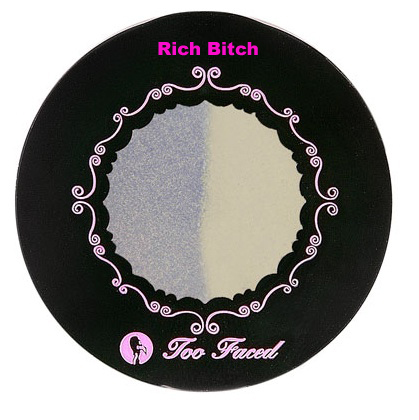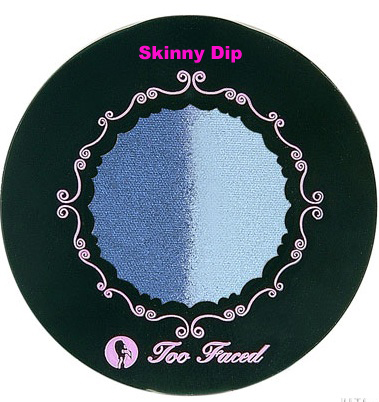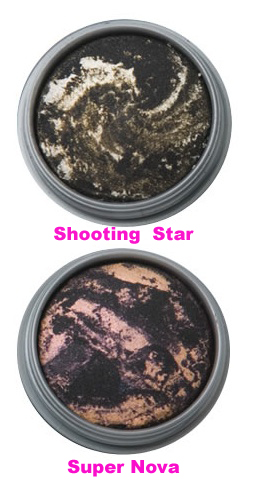 The Galaxy Glam Eye Shadows are great for creating a smoky eye look.  I tried the Super Nova recently with Cocoa Lily and I liked the outcome.  (Please pray for me and my liner technique…getting better though.)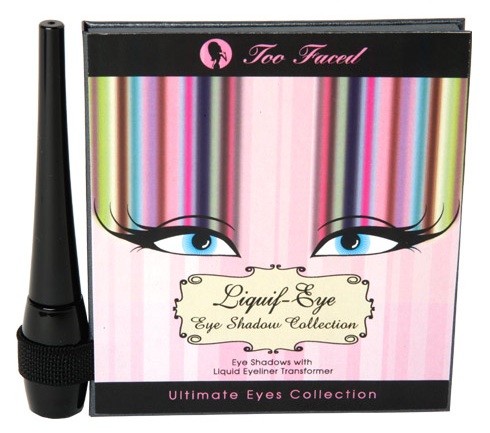 I also want to try the Liquif-Eye Set (eye shadow / eyeliner set). (See above comment) 🙂
Each eye shadow is very pigmented and has a buttery texture.  My only problem with Too Faced is that the brand needs more colors.  Too Faced, for the size, is a good deal as it is cheaper than MAC (when size is compared.)  MaybeI could break-up with MAC eye shadows for Too Faced (I love MAC too much though), but there is no other brand with the extensive eye shadow color range and textures.   I implore the Too Faced guys to come out with more colors.  I will be in the first one in line to snatch them up.
Definitely check out Too Faced products, I think they are definitely worth your time and money.
Have a beautiful day,
Mix Maven