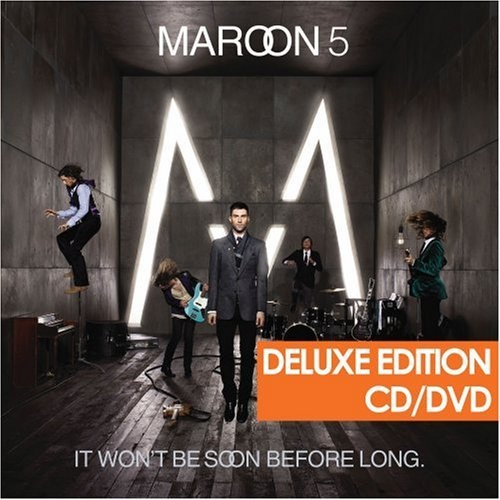 I love me some Maroon 5.  Last summer I was rocking this album on a, seemingly, endless loop, so I was excited to hear about the release of the  Deluxe CD/DVD of "It Won't Soon Before Long"  I loved this album because of the 80s elements, sexy lyrics and soft ballads.
I love the idea of Maroon 5 and Rihanna partnering in the song, "If I Never See Your Face Again".  I did not even realize that Maroon 5 did a remix (kinda) with Rihanna. (Sidebar: I have been super, duper busy lately, rendering me unconscious to popular cultural happenings.)  I will say that Rihanna does not sound half-bad and her style and makeup (FLAWLESS!!!)   Adam Levine is definitely a looker, which adds to the mystique of the band.   Dangit, I am still PO'ed I missed them in concert last year.  And the upcoming tour date to my area is not even convenient.  Damn you, somebody! LOL No one to really blame.
I will be picking up the Deluxe CD coming out July 8, 2008.
[youtube http://www.youtube.com/watch?v=WK-H76JeFpA%5D Maroon 5 (and Rihanna) "If I Never See Your Face Again"
Keep Cool,
Mix Maven