Mix Maven is feeling refreshed and renewed.

While on the vacay, Joyful Radiance introduced to my new ami(e), Love B. Scott. This dude is crazy funny, yet insightful. Check him out!

[youtube http://www.youtube.com/watch?v=VXwWyUWJfgQ%5D

On to the heart of the matter!

I have been railing against the images being forced to us via the fashion industry. We have been forced to view androgynous, gaunt White girls walking down runways and in magazine spreads and accept these images as the standard of beauty. (Uhm er a, I don't think so!!) I want to see more women of color: Black, Native American, Pacific Islanders, Latinas,  South Asian, indigenous tribes. The majority of the world appears to be teetering on the brown side, so how come we are not represented?!?!

On Specktra.net, we have been discussing possible new Viva Glam models i.e. Fergie and Gwen Stefani. Ok, I am cool with the idea of Gwen Stefani, but definitely not Fergie. Fergie looks kind of drugged out, so I am not keen on seeing that. Of course, I suggested Jill Scott. Fortunately, there was agreement on that idea. So MAC selects Fergie. I am thinking WTH. What about Kelly Rowland, Taraji P. Henson, or Bollywood actresses: Shilpa Shetty or her sister Shamita?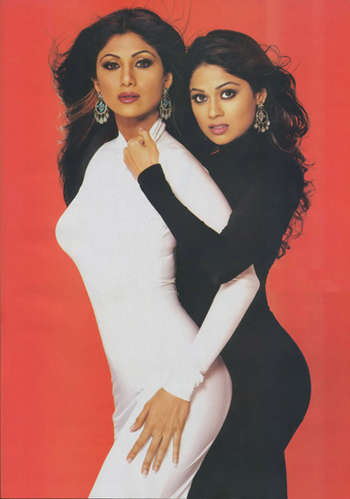 I stumbled on a New York Times article , Ignoring Diversity, Runways Fade to White, about how designers have not been using many Black models (or any female models of color for that matter.) Guy Trebay states,
"IN the days of blithe racial assumptions, flesh crayons were the color of white people. "Invisible" makeup and nude pantyhose were colored in the hues of Caucasian skin. The decision by manufacturers to ignore whole segments of humanity went unchallenged for decades before the civil rights movement came along and nonwhite consumers started demanding their place on the color wheel. "
According to the article, Black women spend over $20 billion on apparel annually. So why have not we been represented in this year's fashions shows? Bethann Hardison, former model, successful business owner and mother of Kadeem Hardison, stated that "modeling is probably the one industry where you have the freedom to refer to people by their color and reject them in their work." Very shameful!! Some designers have been very emphatic in stating that they only wanted White models.
I know that designers think of creating pieces that will be create a fashion buzz. A few years back, the industry was all a twitter on pointed-toe shoes, A-line dresses. Now the styles include round-toe pumps and wedges and trapeze tops (thank the Lord for that!!) But Black women and all other women of color will NEVER, EVER go out of style. (So suck it and deal with it!!!) So there should be no rotating of images. I want to see all models of every shade and ethnicity. As my boy B. Scott says, enough with the "monkey doodleness"!!!!
Remember we are all beautiful and precious in His sight. So ladies, keep on being the best you!!
Live Victoriously,
Mix Maven