Happy Monday Glossy Ones,
Starting today, I will be posting on Mondays instead of Wednesdays. To get your week kicked off right, there will be a bit of encouraging pieces and inspiration mixed with any and every thing for my Ladies!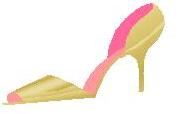 SIX PRINCIPLES OF SUCCESS
Do not be afraid to start.
Dare to dream big.
Do not be afraid to try something new.
Take things one step at a time.
Keep moving forward.
The only thing that can stop you is you.
~ Pat Williams, Condensed from "Secrets from the Mountain" – from Lists to Live by – The Fourth Collection, 2002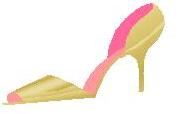 MONDAY MELODY

[youtube http://youtube.com/watch?v=DQdmrFrM5lE%5D

"Golden" by Jill Scott is the kind of song you can wake up to each and every day! Jill inspires us to embrace our freedom and really live for the day.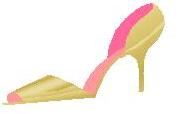 GET IT MOVING!
For those of you who are looking for a workout routine, I HIGHLY suggest Donna Richardson's "Sweating In The Spirit." I purchased this DVD from WalMart a year ago and it is great! What makes it great?
The exercise music is all original recordings by Gospel singers
Appearances by Kirk Franklin (who will have you laughing), Shirley Murdock and Yolanda Adams
There are three exericise routines – you can choose to do one, two or all three
Easy to follow instructions
I also purchased Carmen Electra's "Aerobic Striptease" DVD a year ago (Sen also did a piece on this DVD). If you want to feel sexy and get in shape, this is the DVD for you. The great things about this DVD is:
There are three different reviews of the routine – the step by step, the walk through with verbal instructions, and the walk through with music only
You will sweat! It is definitely a workout!
Cute flirting tips if you are planning to do this routine for your sweetie
What I did not like – there is only the one routine! I wish the DVD was longer, but nevertheless, you will come away feeling energized.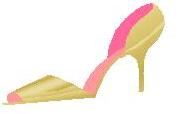 DESIGNER SPOTLIGHT
I am a size 14 (some 12s) and while I think I am a "normal" size, designers these days consider me plus size. There are so many fab clothes out there, but designers just refuse to accommodate my "ethnicity" (a.k.a. my behind and "chesticles" as Mix would say). So I will share some of my favorite picks from designers who look out for us who are size 14 and higher.
I am a HUGE fan of denim, so the right pair of jeans is essential to me. Kimora Lee Simmons' Baby Phat provides a great fit for me. Thin or thick, who doesn't love a great pair of stretch jeans? With adorable tops and accessories galore, Baby Phat covers you from head to toe. You can also find great Baby Phat plus size pieces in T.J. Maxx and Marshall's.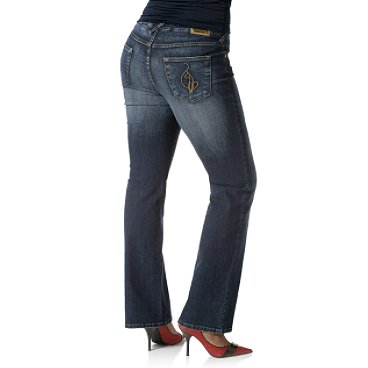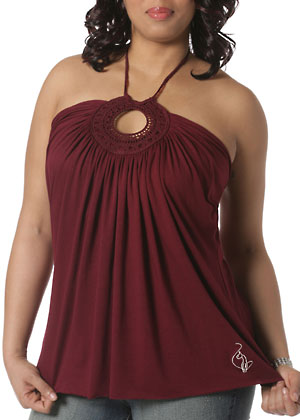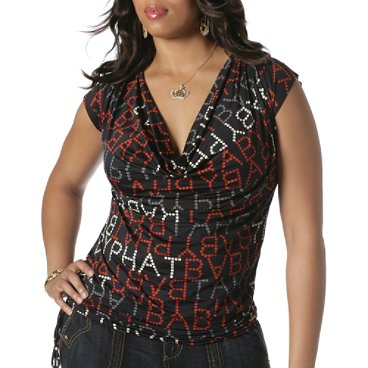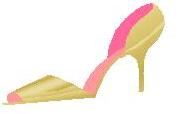 WHERE IS THE LOVE FOR KELLY ROWLAND?

According to SOHH.com, as of Thursday, August 2nd, Kelly Rowland has sold 151,900 copies of "Ms. Kelly." I went to Target to purcahse "Ms. Kelly" the week it came out and every copy was gone! As I received my rain check, I thought how great for Kelly. Check out Kelly's official website to hear a sample of her album. My favorite is "Come Back!"

[youtube http://youtube.com/watch?v=h3x4t04LUXc%5D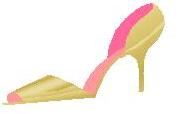 POETRY – The Comforter by Emily King
I fought the tears and ran outside
From human eye I'd try to hide
But there are eyes that always see
He ever watches over me
And so He sent a gentle breeze
to kiss my cheek and comfort me.
~ From Bedside Prayers by June Cotner, 1997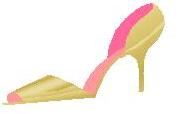 JOY'S SHOE PICK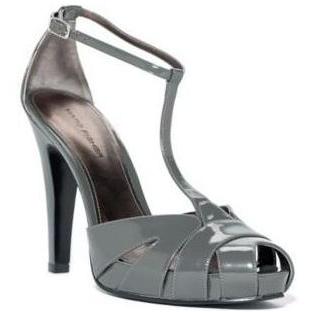 I LOVE this Marc Fisher shoe! The "Arve" is $89.00 at Macy's and on Amazon. I am seeing a lot of grey for the Fall….now if I could only find a grey Coach to match. 🙂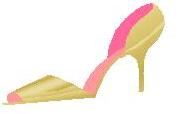 From the fullness of His grace, we have received one blessing after another.
~John 1:16 NIV
Have a Joy-Filled Week!