There are many euphemisms for the vagina: hoo-hoo, muff (I do not know anyone that uses that word), ki ki, va jay jay, lady business, which is my favorite, any many more. The vagina is an area of the body that we, ladies, tend to be very sensitive about. We buy all kinds of foams, creams, sprays to keep it refreshed and clean.
Thankfully, I am in tuned to my lady business. I must let mine breathe every now and again at night. But I have never left my house without wearing underwear. I stumbled on (under)Garment Guard.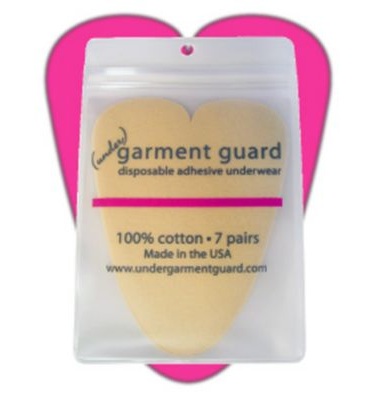 The description states, "(under)Garment Guard is a 100% cotton, heart-shaped underwear alternative. It simply adheres to the crotch of pants & shorts, enabling women to ditch the panties while keeping the protection. Say goodbye to panty lines and rogue underwear peeking out the top of low-rider pants." This product sounds amazing.
I may have to check out this product.
Let us know, if you have used this product and/or similar products.
Keep It Fresh,
Mix Maven