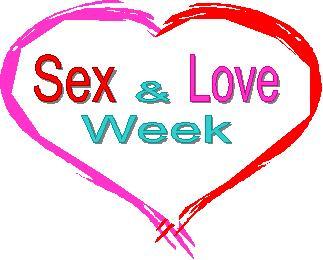 [youtube http://youtube.com/watch?v=qzfo4txaQJA%5D

Who knew there was such a thing as "Christian Sex Toys" for married couples?  We have seen sex toys referred to as "Marital Aids," but here are some sites that cater to Christians who want to keep the spark alive:

Maybe these sites are in existence to attract those Christian couples who would never dream of going to a sex toy store or website.  It is ok people – it is really ok to enhance and enjoy your sex life.  Joyce Meyer once said, "I have come to the conclusion that there is nothing as tragic as being alive and not enjoying life."  The same can be applied to our sex lives.

Here is an interesting site that discusses sexuality for married couples from the Christian perspective:

Just so we are in the know, here are some interesting statistics about general sex toy use and sex courtesy of Babeland.com:
44% of women between the ages of 18 and 60 have used a sex toy
20% of men report using a vibrator
9  in 10 women report being comfortable talking to their partners about their sex toys
1 in 5 women report masturbating at least once a week. Of those women, almost 60% use a sex toy in their solo play
Women who are in relationships are most likely to own and use sex toys. 78% of women who use or have used a sex toy reported being in a relationship
Women who use sex toys report experiencing more frequent orgasms and greater satisfaction with their partners than women who don't use sex toys
Of women surveyed, 15-17% were under 20 years old when they first tried a vibrator, 50% were in their 20s, 22-27% were in their 30s, and 8-10% were forty and older
People worldwide are having sex for the first time at an average age of 17.3
Globally, people have had an average number of nine sexual partners
Almost a quarter (23%) of adults around the world have incorporated sex toys in partner sex
20% of adults report indulging in kinky play, including using masks, blindfolds, or bondage
The most common place for adults to have sex outside their bedroom is in the car (50%), followed by the bathroom (39%), parents' bedroom (36%), and the park (31%)
15% of people have had sex at work, and 2% have joined the mile high club
Globally, people have sex an average of 103 times a year
We would love to know how many Christians were surveyed.
On yesterday's Oprah, there was a sex survey on Oprah.com and more than 14,000 people responded. When asked, "Are you happy with your sex life?", 57 percent of women said Yes (source).  If you fall into the 43% percent category, do something to change your "no" to a "yes."