Asos.com, one of my favorite international e-tailers, is introducing flat rates for standard and express shipping.  I know that international shipping can be quite costly, which is why I do not place orders often. I think the rates are quite reasonable, so definitely try Asos.com, if you have not already.
Click on the chart below to go directly to Asos.com for the applicable locations: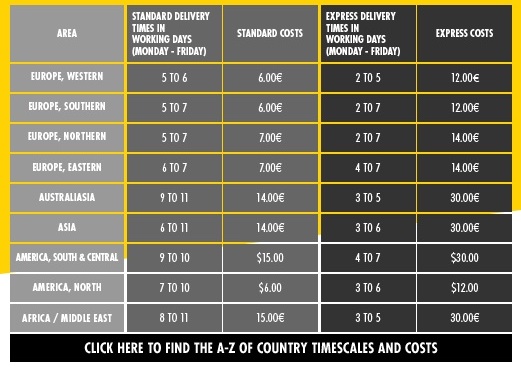 Now, Asos.com, if we can just get you to ship Barry M Nail Paints to the US again, I will be tres happy!!