Hey Glossies,
Playing with color can be so much.  Think about the time when getting a 64-crayon box made the sun shine brighter.   I still love the joy that colors bring. My rule on color is the brighter the better and all at the same time. 🙂 Ok, well, I do need a bit more balance.
In the OOTD, I started with the Boden Pique Mini (navy irregular spots).  Paired it with a fuchsia top, royal blue shoes, turquoise purse and black jeweled necklace.  I selected the royal blue shoes because I thought it would make the navy blue dots pop out more than if I wore a navy or neutral-colored shoe.  The turquoise purse added the extra punch.
I opted for the J. Crew black diamond necklace, but I think adding more color would have been just as fun.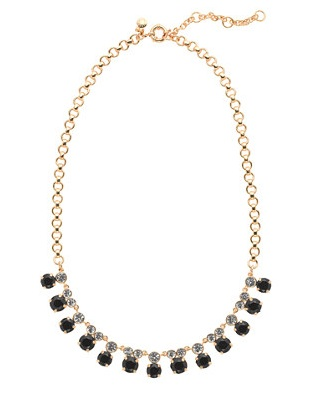 I also love these necklace options: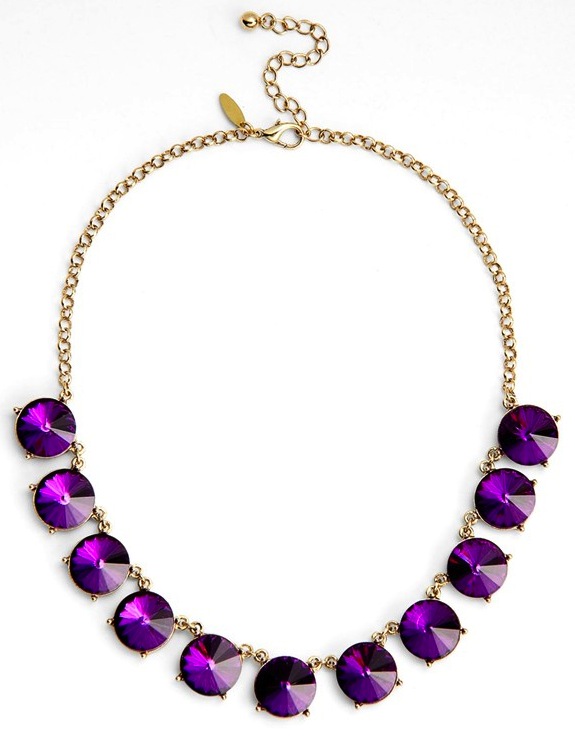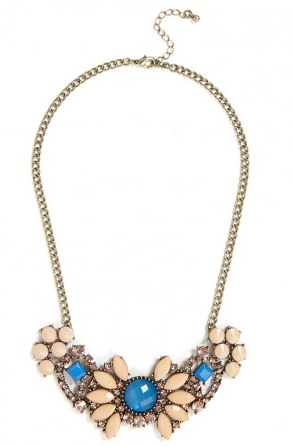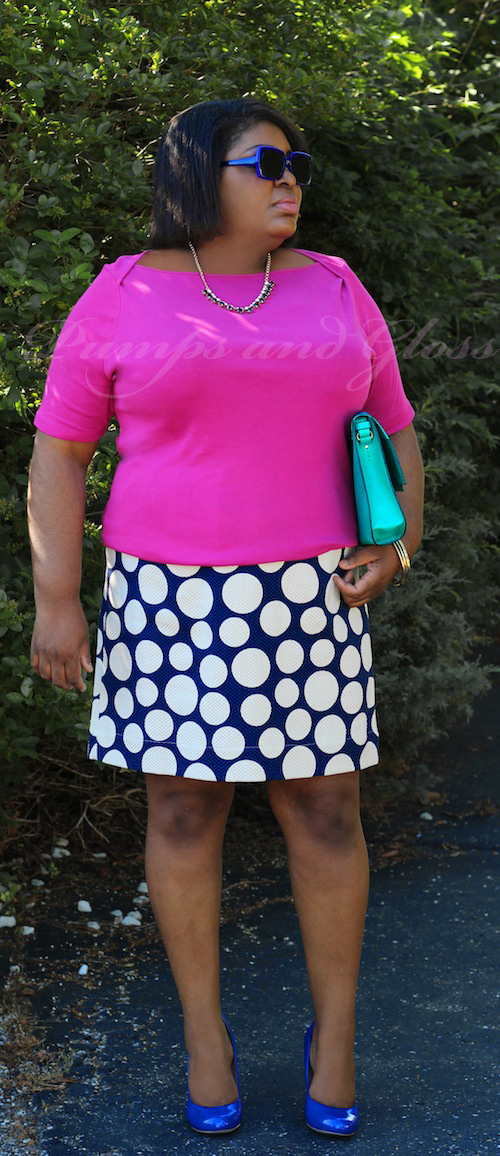 OOTD Details
How do you like to wear color?
Mix Maven