Hello Glossies,
Happy 15 year anniversary to NARS Cosmetics!! Thank you, Mr. Francois Nars for creating such a luxe beauty brand.
There are two NARS books that I want…must have!! *Looking around at Santa* lol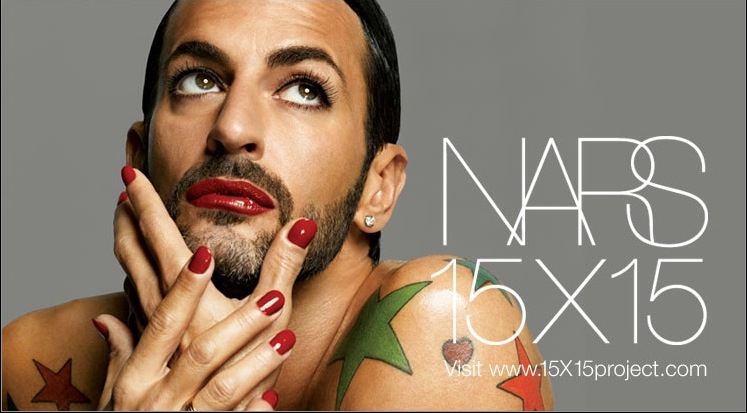 I want the NARS 15 x 15 Project. This book is a collection of 15 celebrities commemorating 15 years of NARS Cosmetics.  The colors are vibrant, makeup edgy, yet flawless, and the best thing is that profits from the sale of the books equally goes to the charities selected by the 15 celebs.  Definitely worth the price. My fave picture is the one with Marc Jacobs. I love  that he is  wearing the Dovima nail polish, which I have and love!!  He is also looks fab in the rouge lipstick and his eyelashes melts my heart. LOL
I must confess that I do not own a lot of beauty books.  (I love collecting interior design books!!) So when I saw, Makeup Your Mind on QVC, I knew that this book had to be apart of my collection.  The book "is a comprehensive compilation of Before and After photographs, each containing instructional acetate overlays, covering almost every face type, complexion, eye color, and facial feature." I just love the overlay idea!!
Need more NARS reading material, run to the closest newsstand or bookstore on November 24, 2009 and check out the fantastic article in the upcoming December 2009 issue of Allure Magazine celebrating the man, the myth, the legend, Francois Nars and his 15 years of rocking the world of cosmetics.
Mix Maven