Hey Glossies,
Initially, when I embarked on the idea of doing my  lil' cousin's makeup for prom, J's aunt (my cousin) and I had a nice conversation about which colors to use. My cousin had purchased some  MAC products as a starter kit for college. *What a wonderful aunty* One of the colors J received was  MAC Expensive Pink.  J really liked the idea of the Expensive Pink, which is a great color really, but it did not work well with her dress because of the gold undertones.  In the picture, below, we tried Springsheen blush, which melts my heart every time I see it. 🙂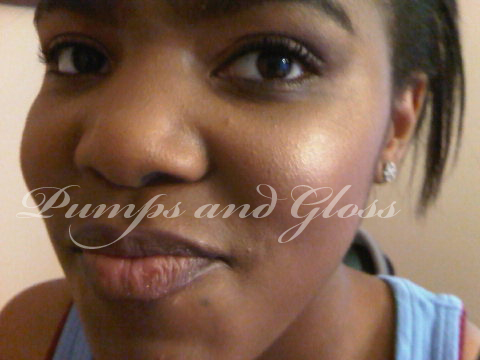 Her dress was a magenta pink, so I decided that Nouba 51 would be the best shade of pink rather than expensive pink, which, in my opinion, is just a fancy peach. She was tepid about wearing any kind of smoky look. But with her mom's help (my cousin), we got her to understand the purpose of "smoking it out." LOL
I used the Laura Geller Baked Cake Eyeliner Duo – Blueberry/ Dutch Chocolate  <– Blueberry side (as a shadow) in the crease and outer v.  I also used LA Girl Mark My Eyes e/l, TheBalm Mischievous Marissa (luxurious champagne gold) as the highlight (blended out to match her skintone), Covergirl LashBlast Volume mascara and NYX Barbie Pink l/g.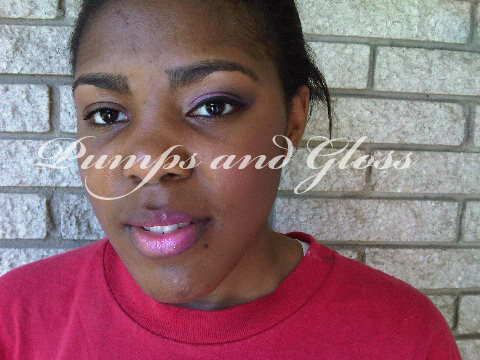 J is a huge fan of the pink!! *I mean HUGE!!* 😉 So the Nouba 51 was a huge hit!! She was totally ecstatic about the Prom look we created.  It is a soft, yet sassy look.
Mix Maven