Happy Wednesday!
How I love scrubs!
Not the TLC type (I miss TLC, "R U the Girl" was funny, but we need some new music from T-Boz and Chili – I did hear that Chili is now signed to Akon's music label now)…
Not the TV Show Scrubs (although I do love that show – J.D. and Turk both tickle me)…
I love a great scented scrub for use in the bath tub or shower.  In our rushed lives, we need to take some time to relax, to chill, to "chillax" as Bernie Mac would say (I LOVE his show!).  Scrubs come in all kinds of scents nowadays, including aromatherapy scents that ease tension.  A scrub can be either salt based or sugar based.  I am a salt fan overall, but some sugars are cool too.  Scrubs remove dead skin and leaves your body feeling baby soft!  I call it "Heaven in a Jar!" 
Here are a few my favorites…..
I am a confessed Bath and Body Works junkie.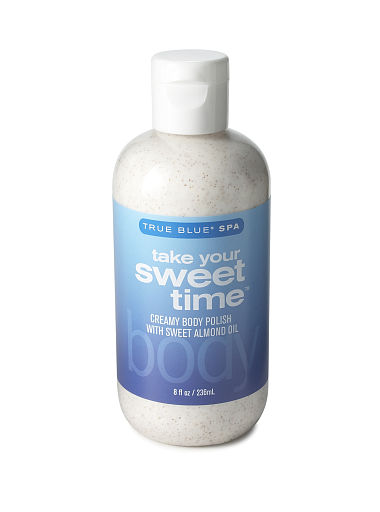 "Take Your Sweet Time" by True Blue Spa at Bath and Body Works is the first scrub I ever bought.  It is cream based (no lather), but it smells great and it is a TRUE scrub.  It contains lots and lots of scrubbing beads that will polish your skin to perfection.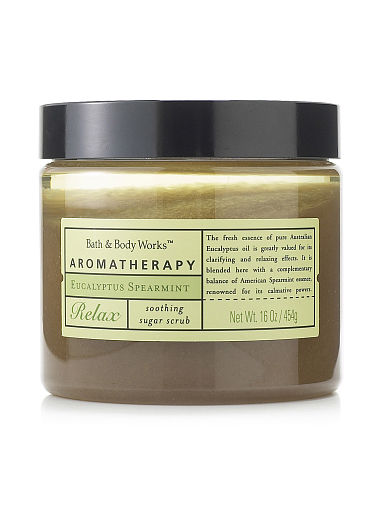 This is my favorite sugar scrub.  I love the smell of mint, so Eucalyptus Spearmint (which they list as having RELAXing properties) is my favorite scent in the Bath and Body Works' line of Aromoatherapy (Tranquil Mint is ok, but I like this one better).   This sugar scrub has an oil mixed with it that leaves your skin not only polished, but moisturized.  Bath and Body Works also has a Classic Pleasures Salt Scrub with oil that Mix Maven and I absolutely love, but it is hard to find.  I have it in Cotton Blossom (my hubby is hooked on it too) and Mix has Coconut Lime Verbana.  Gotta find Mango Mandarin for Sensual Element!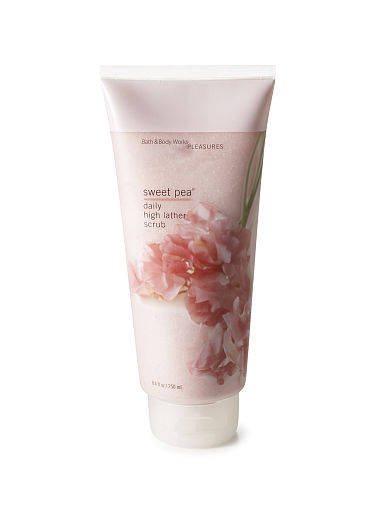 For those of you who love lather, try the Classic Pleasures line of "Daily High Lather Scrub" in your favorite scent.  Love it in Sweet Pea!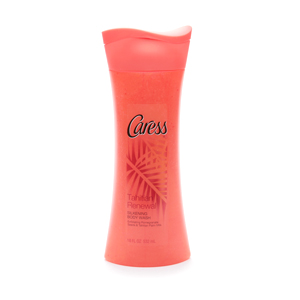 I also love "Tahitian Renewal" by Caress (around $4 per bottle at Target).  It smells sooooooo good – it grabs you and takes you to a tropical place.  Target is now selling samples bottles of it – be sure to try it!  It has good lather and rinses off well.  I promise you will love it!
Go run some water and scrub up!  Pamper Yourself!