I was perusing my local Target when I stumbled on the prettiest pink cosmetic cases from the Soap and Glory Company, started by Marcia Kilgore, founder of Bliss spas.  I noticed that the company sells beauty products e.g. lip plumpers, shimmery lotion, hand creams, and body butter.  The labels are quite busy, so the products did not catch my attention in the display.
The first Soap and Glory case to catch my eye was the Traincase, which is sold for $18.99. The retro-style cosmetic case is made of PVC and the dimensions: 9×4.25×6.25.  (Sidebar: Both cosmetic cases come with detachable mirrors.)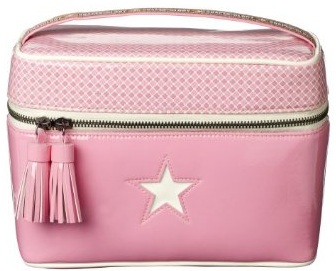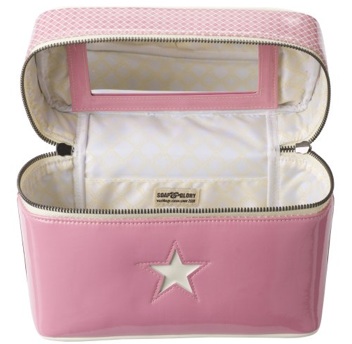 There is something about tassels that make me giddy.
I decided to delay the purchase of the traincase and I bought the cosmetic box instead for $14.99. The dimensions are 9.75×4.25×2.75.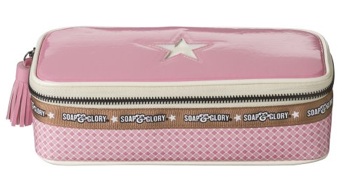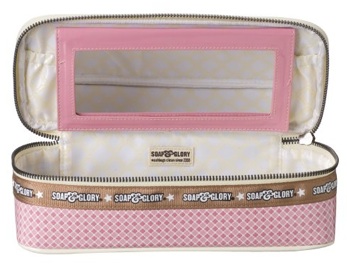 This case will definitely come in handy to carry my brush cases when I travel.  Currently, I use several Barbie pencil cases that I bought at Target in the dollar section for 50 cents. (Target has the cutest stuff in the dollar area, never pass up the section!)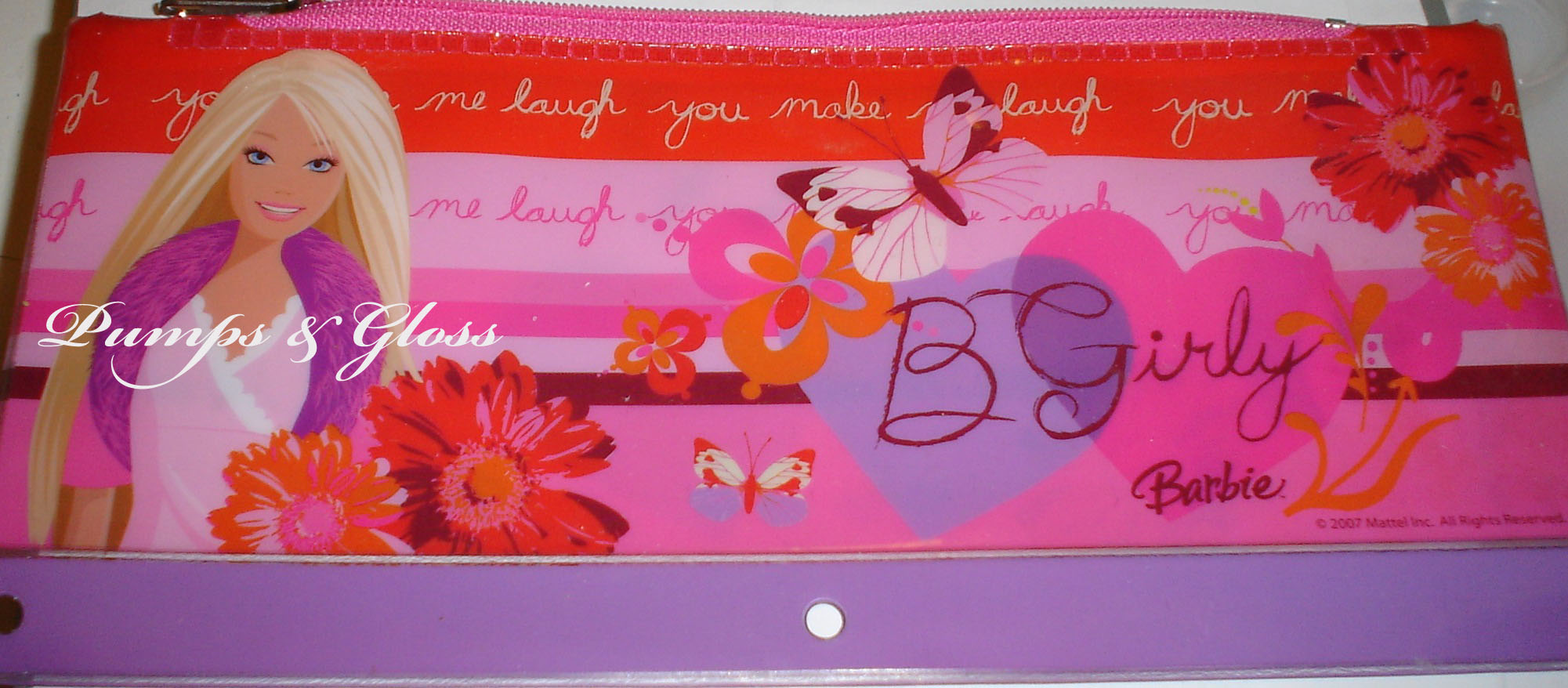 I will also continue to use my trusty Hello Kitty case.  I love this thing and I can carry about 4 pigments and over 10 MAC eye shadows at the same time.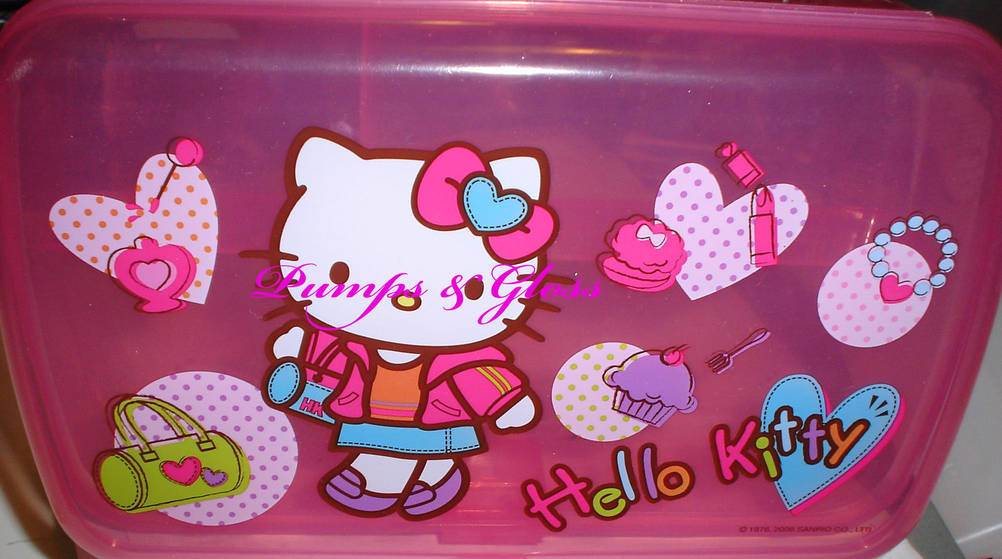 Be Beautiful,
Mix Maven