Hey Pumps & Gloss Friends,
Spring is here! I love this time of the year because the sun is shining and the weather is warm. We all have that pep in our step, excitement about summer plans. We can begin to peel of the winter layers, and prettify for the Spring season. Here are some items we will need for the season and all seasons for that matter.
I adore cardigans!!! I believe every woman should have at least 5 in various colors and textures, i.e. summer and winter knits. Cardigans can hide a multitude of upper body sins.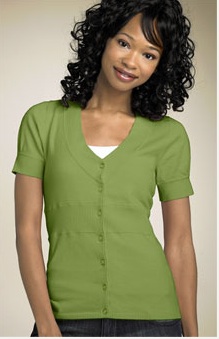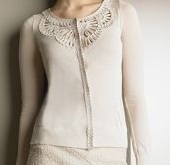 Invest in wraps, including some for warm and cold weather, sequins and beading, and plain cashmere , as well as for most occasions i.e. for dinner parties, church functions, and casual gatherings.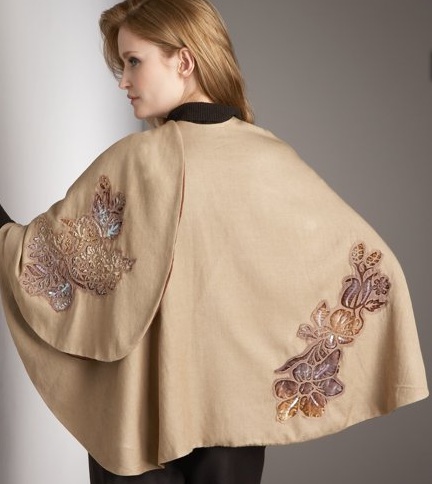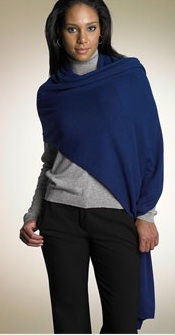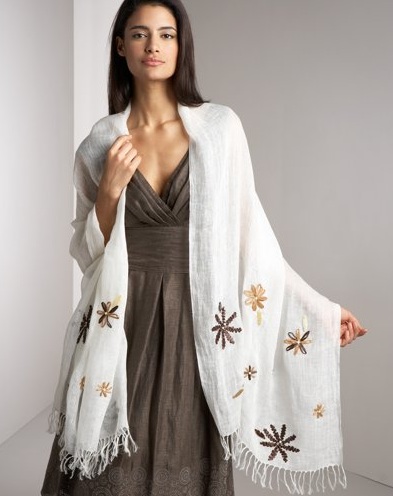 This elegant, white linen stole with brown/gold floral embroidery is great for the summer outings, i.e. weddings and garden parties.

[youtube http://www.youtube.com/watch?v=ofS-HDE3Peo%5D

According to Virgil Kraft, "Spring shows what God can do with a drab and dirty world." Please enjoy the wonder and beauty of Spring.

Enjoying Spring,

Mix Maven