The Makeup Show is celebrating 5 years of "Artistry, Education, Inspiration and Community." I have been to the LA Makeup Show and I agree with the education, inspiration and community that the shows provide.  I have learned so much and have met fellow beauty aficionados/artists that I would not, otherwise, meet. The education and inspiration sessions are top notch.  The shows not only teach the artistry side, but also teach the business side of the beauty industry.
At the Makeup Show LA, I discovered Face Atelier foundation, Kissable Couture lip products and reacquainting myself with Beauty Blender Sponge, Makeup For Ever, Cinema Secrets, Cover FX and many other top of the line beauty brands.
Click on the images to go the websites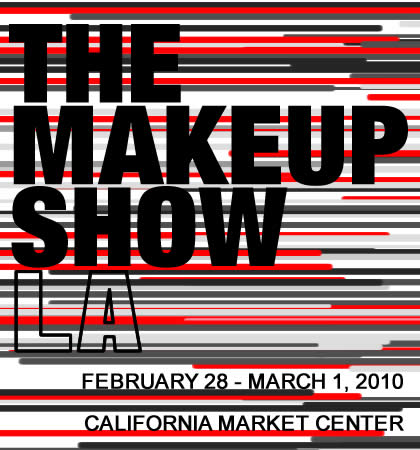 Well, the Powder Group has scheduled the 2010 Makeup Shows in Los Angeles and New York City.  The Makeup Show LA will be held February 28 – March 1, 2010 at the California Market Center and the Makeup Show NYC will be held May 16 – 17, 2010 at the Metropolitan Pavilion from 9 AM – 6 PM.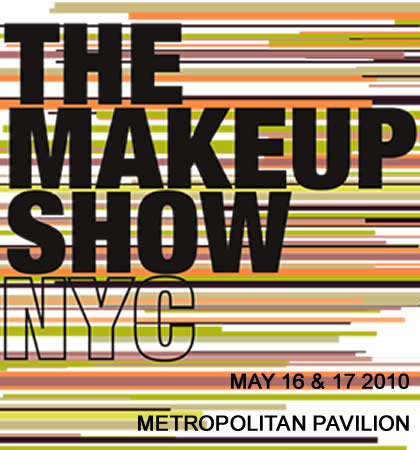 The Makeup Show brings together the top pro-focused brands and businesses including Diamond Sponsor Make Up For Ever, Platinum sponsors Inglot and Temptu Pro, and sponsors Alcone, Crown Brush and Smashbox. The official media sponsor of the event is On Makeup Magazine.
These must-attend shows will  have more than 80 other pro makeup industry businesses will also participate in the events including: M.A.C Cosmetics, Obsessive Compulsive Cosmetics, Three Custom Color, Senna, Iredale Mineral Cosmetics, Korres Natural Products, Becca, Embryolisse, Stila Cosmetics and Kissable Couture. Past presenters include Billy B, Ve Neill, Dean and Davis Factor, Eve Pearl, Dany Sanz, Marvin Westmore, Joe Blasco, Maurice Stein, Linda Mason, Ronnie Specter, Sharon Gault, Sam Fine, Joanne Gair and Joanna Schlip.
There will also be top industry speakers/presenters at each show and those are not to be missed.
I am looking forward to meeting some more great people at the shows this year and discovering new beauty products.
See you there,
Mix Maven