When I saw Mix's post title on Tuesday, I thought she was going to go there.  Since she didn't, I will…

[youtube http://youtube.com/watch?v=aAHgRBwItmE%5D

Bondage can be a very fun thing.  We're not hardcore BDSM around here; we just indulge in a little "light" bondage if you will.  The most important aspect of bondage play is TRUST.  If you do not trust that your mate will do right  by you, find another game to play.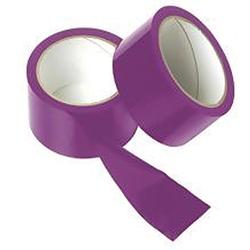 A great start to light bondage is this Pleasure Tape.  It's non-stick, but very effective.  If things get too heated and your need to break free, this Pleasure Tape is for you.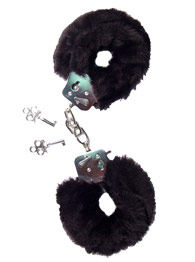 I love handcuffs, but I especially like furry ones.  They are easy on the wrists and add the softness adds to the seduction.  Ankle restriants come fur lined too!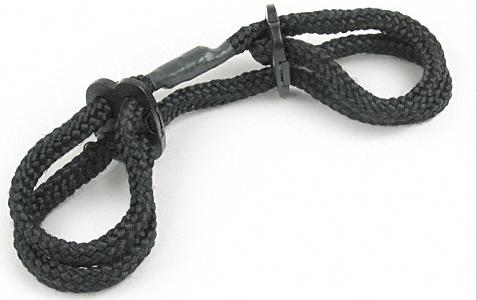 If you want to be in contol like Janet with a little "rope burn," you will love these "Silk Surrender" restraints.  Adjustable for wrists and ankles, these cuffs prove that variety is indeed the spice of life.
If you want to make your own restraints, go to a fabric store like Joann's, and have some silk cut long enough to wrap around your headboard posts.  No posts?  You need a bed restraint system!  You can also use some of the ties that Mix mentioned. 🙂
Ladies, don't let your man tell you that he can't be cuffed.  Check out this great book, "How To Be A Dominant Diva."  Your man will love it!  Full of games and advice, this is the book to have if you want to spice things up and increase your sexual confidence.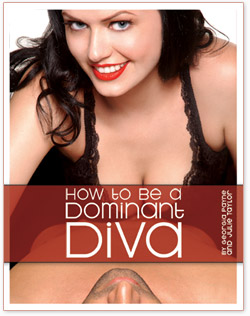 Also, check out the Dominant Diva website.  It is full of great tips and information.
Remember:  Pain is not sexy, unless you like it like that.
~ Hot Suff