Hey Glossies,
I am obsessed with the polka dot chambray (or denim) shirts. I cannot get my hands on one because they either not available in my size or sold out altogether.
I like the Anthropologie Pindot Chambray Shirt because it is a tunic.  The dot size is great for those who are not true fans *gasp* of polka dots, but love the chambray.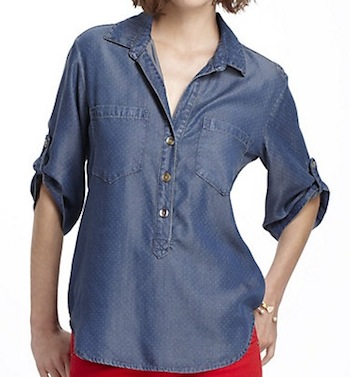 Joe's Polka Dot Western Plaid Shirt is another great option (available at Nordstrom).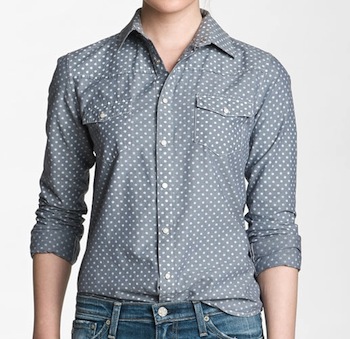 J Crew Perfect shirt in chambray polka dot is one of my favorites.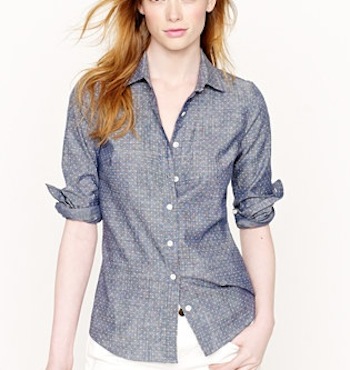 I totally love the Gap Polka Dot Denim Shirt! I love the shade and the size (and the spacing) of the polka dots.  This shirt sold out so quickly.  I have been stalking the site as well as getting my Fairy Gap godmother on the case.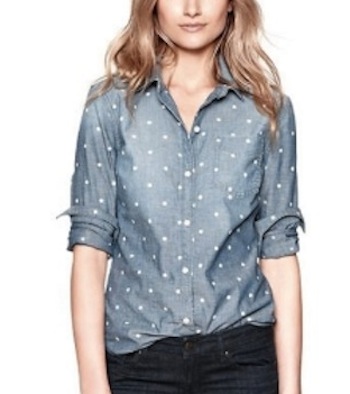 Are you loving the polka dot/chambray/denim fashion movement?
Mix Maven