Hey Glossies,
The J. Crew Style Guide is one of my favorite things to read. I love the unique color combinations. And I am always hoping, wishing, praying (and whining) that one day, I can wear a J. Crew top. lol
When I saw the picture below, I had to get the Long No. 2 pencil skirt in double-serge cotton in Golden Burgundy. I love the blouse and I wanted to find a plus-size version to duplicate this look.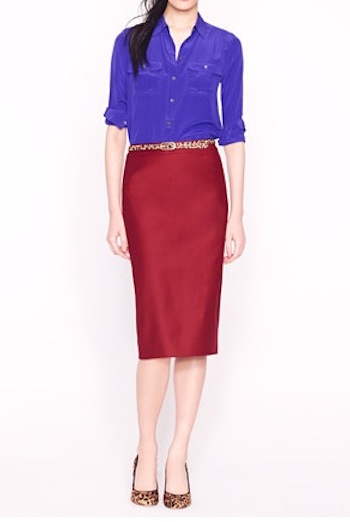 I found Talbots Pleated Button Front Blouse in Bright Blue. The fabric is rayon, which can be problematic, but I do like that it is not clingy. The top can also have a blouson effect. I also like that the top is button-down.
Duplicate Look
This look is comprised of items that I have in my closet, except for the skirt, which is a plus-size option. I love this outfit because it is such a classic look.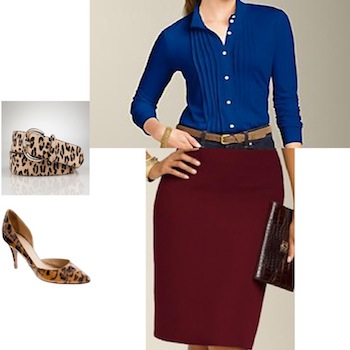 Add a string of pearls or fun bib necklace.
Mix Maven