Hey Glossies,
I am looking forward to Spring, one of my favorite seasons.  I like the break from the cold, blustery weather to cool weather.  I LOVE wearing cardigans and a cute trench!
Here are some of my favorite options: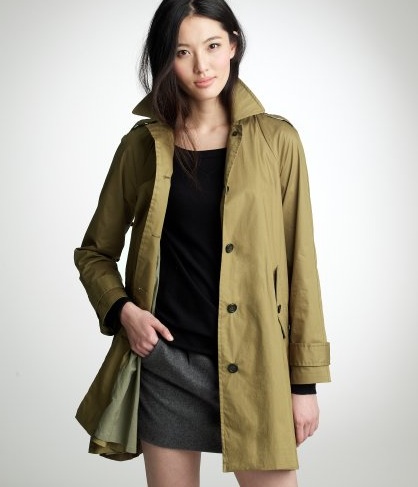 J Crew's modern interpretation of the trench in an olive green color is fun and flirty.  I like that the jacket hits above the knee.  Don't wait for a rainy day to wear this. Retails for $298.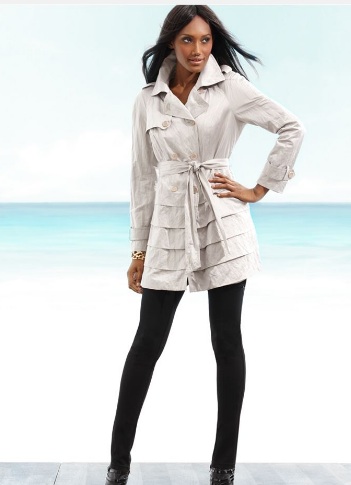 Ruffles make the world go 'round. Add metallic fabric and a winner, INC Tiered Ruffle Hem Metallic Trench, is born.  Once again, the shortened length makes this trench a fun and tres feminine option. Also comes in pink. Retails for $99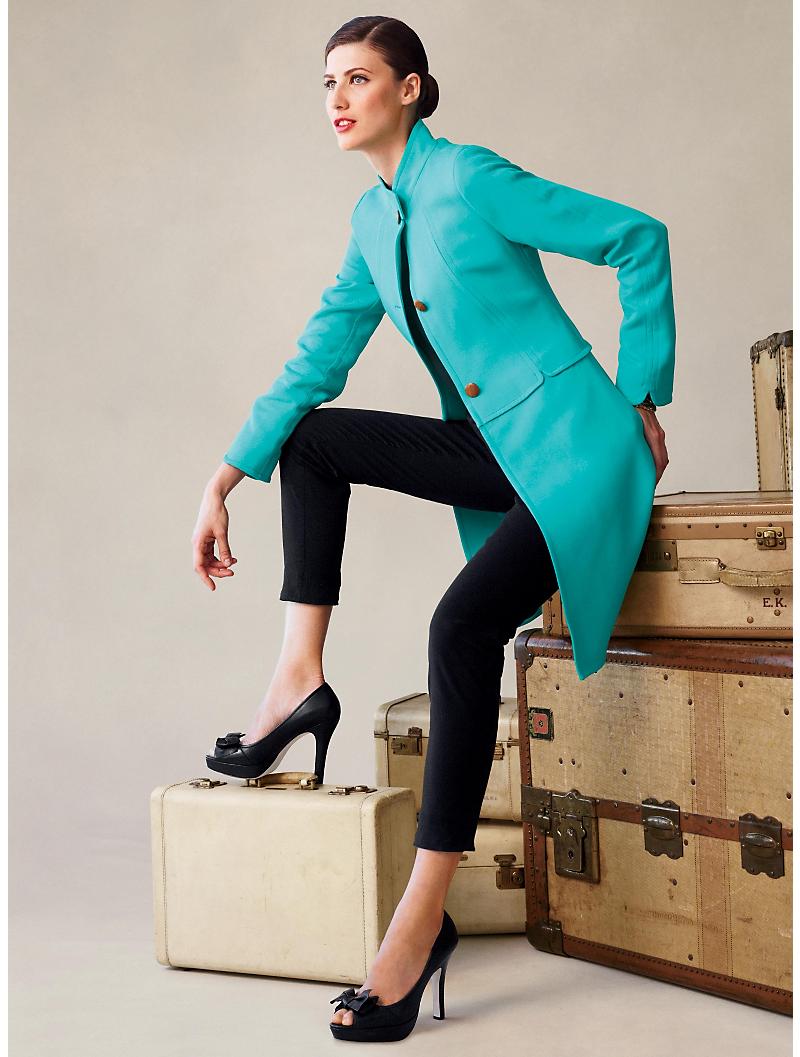 Talbots does it again with a chic spring coat. Not really a trench, but this elegant coat would be a great addition to the wardrobe. Made of cotton and wool, this topcoat could make another appearance in the fall. The High-Ridge topcoat comes in Nectarine, Aqua Blue (in pic above) and Mink (dark caramel brown). Also comes in Women (Plus sizes). Retails for $299.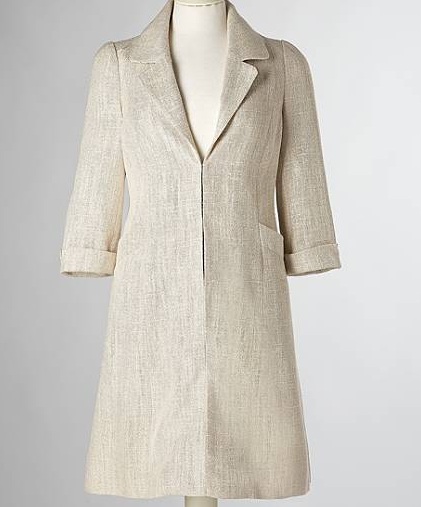 I adore the Boden Twinkle Coat because it can double as outerwear or a jacket over a chic dress or pretty frilly silk top with jeans. The metallic threading adds a heap of elegance to this fab coat. Retails for $228.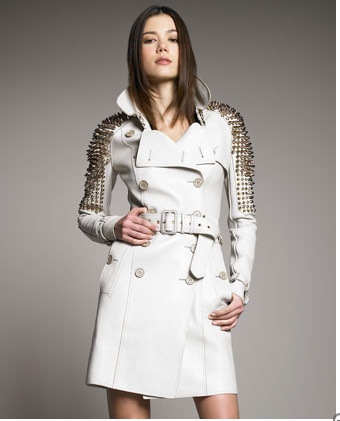 Burberry Prorsum Studded-Shoulder Leather Trench is the ULTIMATE!! I love it. Would love to see it in Black. Retails for $2,995.
Any favorite trenchcoats??
Mix Maven