Hey Glossies,
The really great thing about winter is that we get to wear pretty (cool) accessories. The Fraas tech gloves are a great addition to the glove collection.
The Fraas tech gloves are made from an acrylic/cotton/poly/metallic blend. The gloves come in 3 options: a long scrunch, a ruffle and a bow and comes in a plethora of colors. The greatest feature of these gloves is the ability to use our handheld touchscreen devices. You will not need to buy styli nor will your bare hands have to suffer in the cold.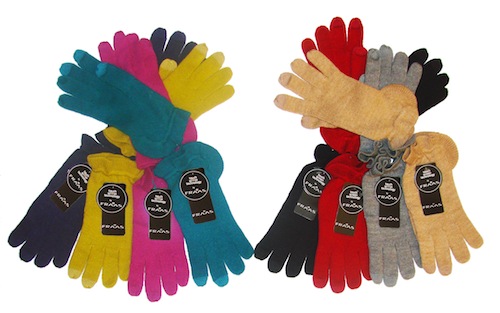 The gloves are still available for purchase and truth but told, it will still be very cold for a few more months, so stock up today!
Mix Maven