Hey Glossies,
In the spring of 2011, I wrote a post about my first experience with Boden.  In the post, I discussed that I had a positive experience with a skirt purchase and that I planned on purchasing more. Well, I did!!
Recently, I purchased the Limited Edition Amazing Embroidered Skirt in navy/gold.  The exterior is  92% wool,  5% polyamide and  3% cashmere.  This skirt is well-made!  I do not often wear jewelry, so I like to find pieces that have visual interest that do not border on the whimsical. The Amazing Skirt offers me the fun elegance that I require.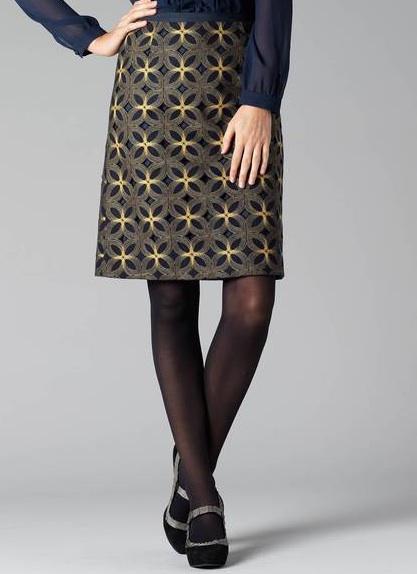 I also love that this skirt was available in Navy. Navy seems to be relegated to the frumpy and stodgy variety, but it deserves much better treatment.  I am very happy to say that I seen a lot of pretty navy items this year, so someone out there is listening.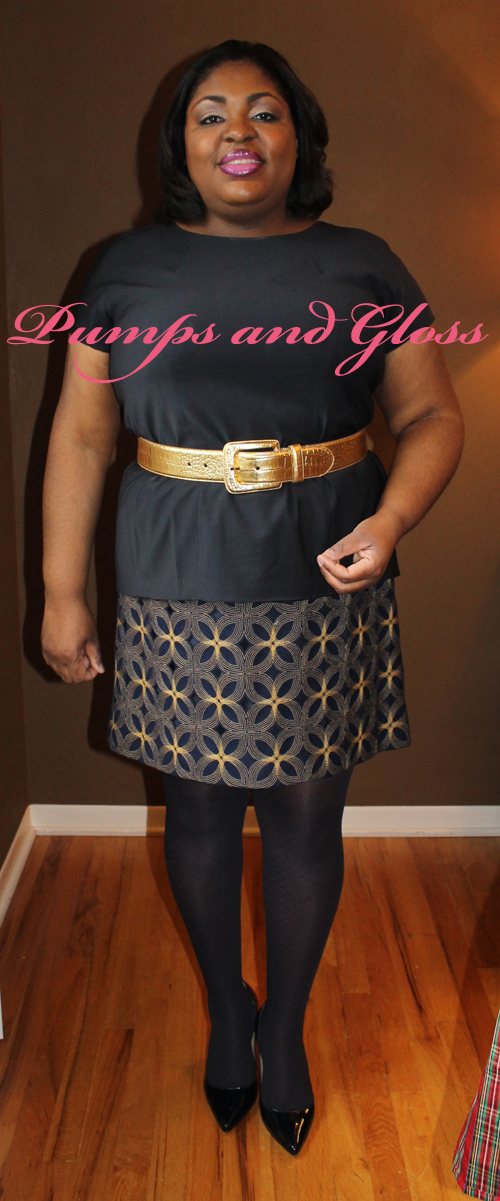 I was kind of surprised that the skirt looks shorter on me than on the model, but I do love to showcase my legs (as often as I can). 🙂
Outfit Details
Navy Seasonless Wool Blouse – Talbots
Skirt – Boden
Belt – Ralph Lauren
Navy Tights – Lands' End
Navy Patent Leather Pumps – Talbots
Mix Maven