Hey Glossies,
We all know the feeling when we look in our closets and think, "I have nothing to wear!!"  When that phrase passes through my thoughts or lips, it usually means that I cannot find a casual look I like to run errands and such.  I am not spoiled for choice because I do not have a lot of clothes that I consider super casual. *The key word is "consider".* lol  So I am always looking to add cute casual clothes that make me look I care.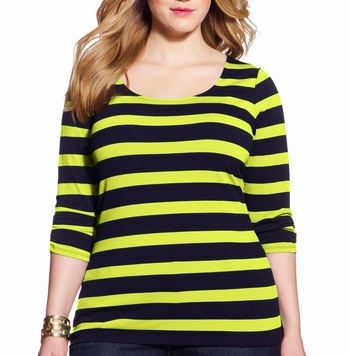 I think the Eloquii Striped 3/4 Sleeve Tee is a good choice.  I was a bit leery about this top because it is  super stretchy (I tend to stay clear of those types of tops), but I really love the colors (greenish yellow and navy blue) and the stripes.  I sized up and I am glad I did.  The fit is very good and the fabric is good quality.
This top helped me create a nice "Mommy On The Go" look.   Sometimes, I have to stick around when the TM goes to his activities.  The "just rolled out of bed" look is so not cool to me.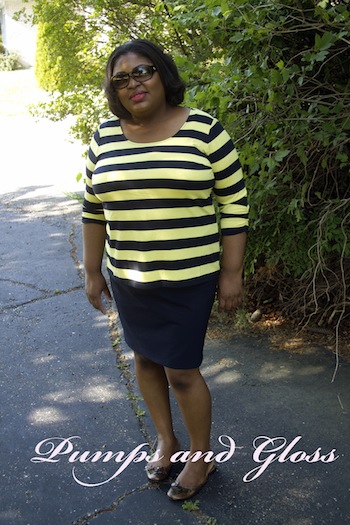 Top – Eloquii
Skirt – The Limited
Shoes – Banana Republic (circa 2005)
Mix Maven