Hey Glossies,
I do not own a lot of orange clothes. Upon further review, I think my new acquisition is the only orange I have. O_O
I have always had a fondness for the color.  When I was a teenager*, I was obsessed with buying an orange blouse to go with a navy blue and white polka dot skirt I had. I opted for a white top instead.  How boring was that? Tres, I say, tres!
When I purchased the Ann Taylor top in Fire Crackle, I did not realize I was going to be satisfying my orange obsession.  I thought the color was going to be more like a reddish orange.  Obviously, I was not paying enough attention to the photo on the website. lol  I am glad that I purchased the blouse because it sold out the next day! 😉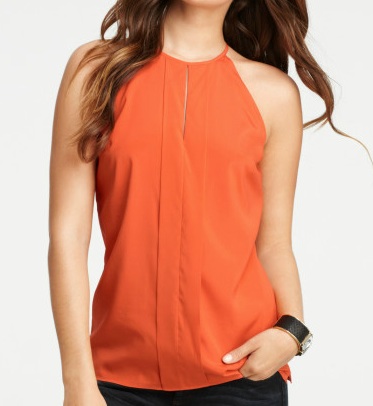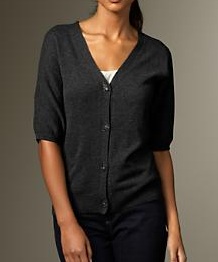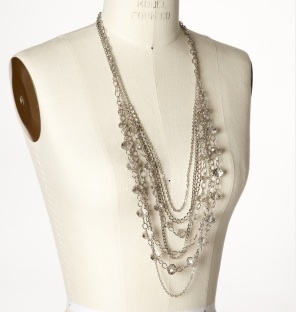 Outfit Details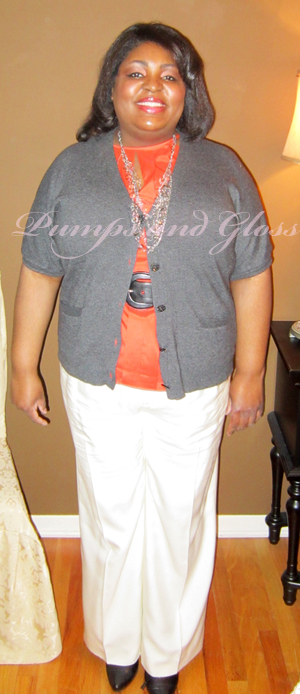 Blouse – Ann Taylor
Cardigan – Talbots
Necklace – The Limited
Belt – Ralph Lauren
Pants – Ralph Lauren
Booties – Ellen Tracy
Are there any colors that you do not like or are afraid to purchase?
Mix Maven
*It wasn't that long ago. 😉