Hey Glossies,
I love wearing Spring/Summer colors in the winter.  They make me feel…..HAPPY!!
I had my eye on the Talbots Ruched-Yoke Blouse in Bright Emerald when it appeared in the August 2012 catalogue.   I love this top for a few reasons:
The fabric is silk;
It has a lining;
Generous room in the chest area;
It has 3/4 length sleeves – versatile for all seasons;
Was able to size down.
The blouse is available in a range of colors and sizes.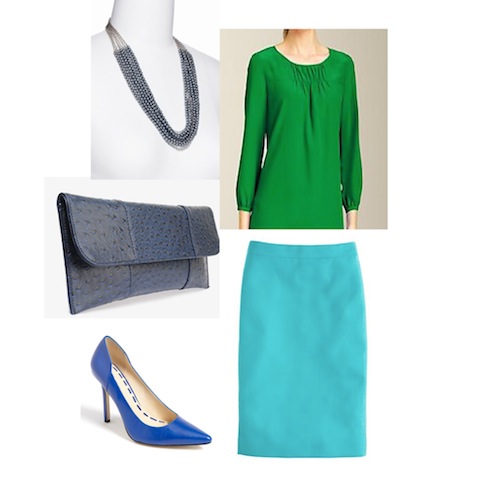 My obsession with mid-tone blue continues.  This time it led to me getting a pair of royal blue shoes.  If someone had told me last year that I would own a pair of blue shoes that were not navy, I would tell him/her to have several seats, in a corner, with his/her head down. 😉  I decided on the Enzo Anglioni 4-inch pumps.  The pumps are leather in front and patent leather in the back.   Love the versatility and the possibilities.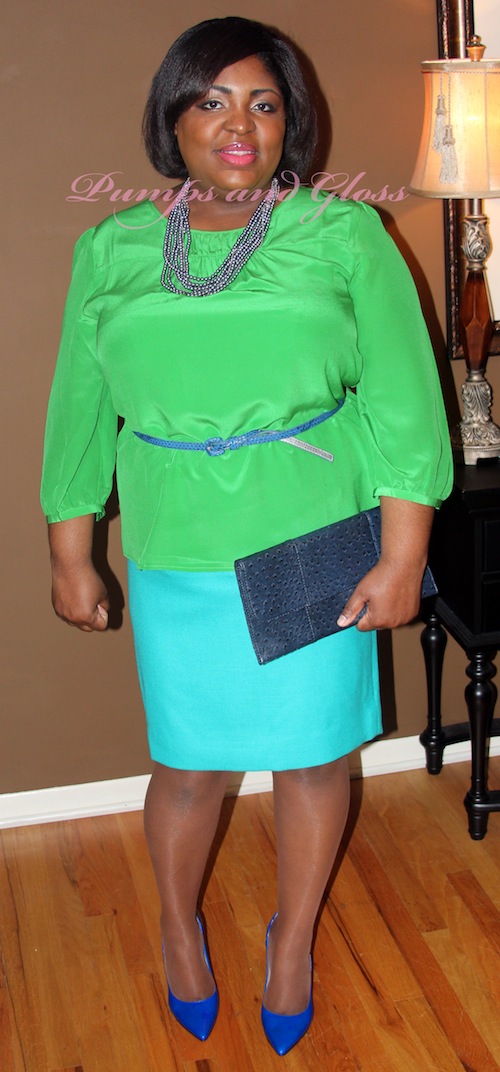 Outfit Details
Mix Maven