Hey Glossies,
In my neck of the woods, over the past couple of weeks, the weather had very warm weather. During this time, I was very much under the weather.  I was hopped up on meds  in the house while everyone else was enjoying fun in the sun.  Truth be told, I was not ready to let go of winter (clothes), so I think my situation worked out for the best. 🙂
Well, this past week, the temps went down to a reasonable cool, so I could wear some of my fall/winter clothing, specifically the Mulholland Tweed Skirt (Talbots) and the ShaToBu Get Fit Tights.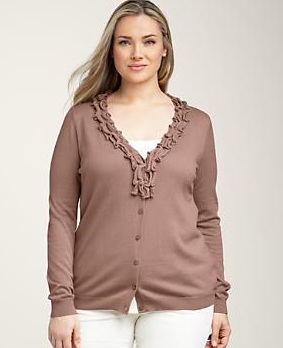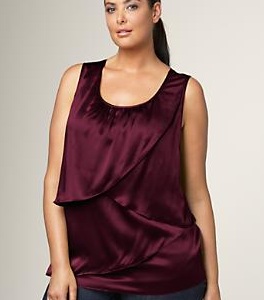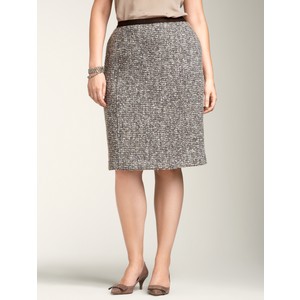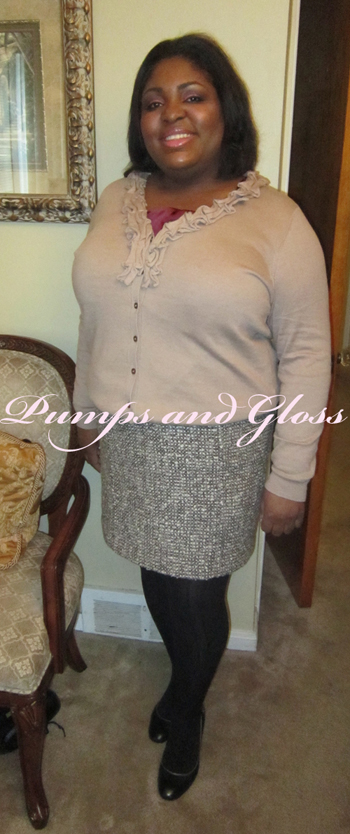 Review
I love to wear tights, so I was interested in trying out the ShāToBu™ Get Fit shapewear tights. When worn, the tights are supposed to 'burn additional calories', tone muscles, smooth bulges, eliminate VPL and help a woman feel great.  The ShāToBu™ Shaping Rib Tight comes in Jet Black, Steel and Brown. Sizes range from S-2XL; prices range from $28-$88 and can be found at Fine department stores.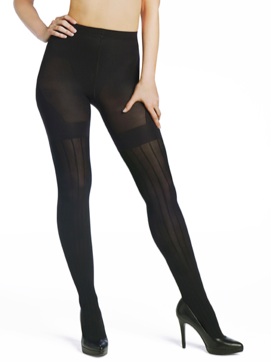 I tried the ShāToBu™ Shaping Rib Tights in Black. Even though the tights are shapewear, they are fashion forward and fun and I love that!  The tights were comfortable to wear, especially in the thigh area. I did not find them difficult to put on or take off.  The ShāToBu™ Shaping Rib Tights lifted my butt from the normal pancake size. (A definite plus!)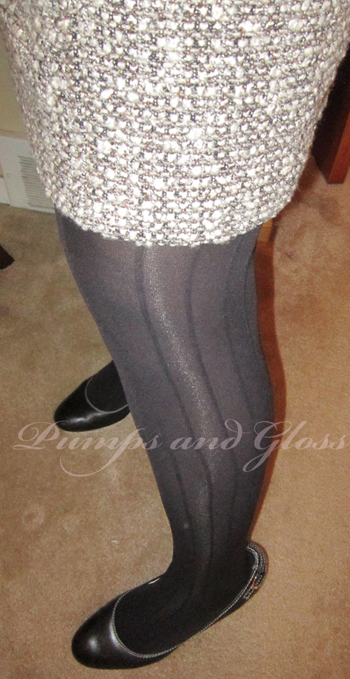 Overall, I liked the ShāToBu™ Shaping Rib Tights.  I am not sure if I burned calories while wearing them, but I did not run to take off my hosiery as I usually do when I wear hosiery.  Also the fabric was sturdy, but not suffocating. I felt great in the tights and I do plan on trying the ShāToBu™ High Waist Shaping Tights.
Mix Maven
ShaToBu Shaping Rib Get Fit Tight was provided for review from the manufacturer. Please see Pumps and Gloss disclosure policy for more information.