Hey Glossies,
Hope you all are enjoying this wonderful holiday season.
The sayings "Good things comes to those who wait" and "The early bird catches the worm" seem to be odds with each, yet both are true.  There are times in life when we need be patient or pro-active.  Recently, I found myself in a scenario where both sayings were applicable (at the same time) and I was very TRIUMPHANT…..Yes, I was *poplocks and twirls*!! 😉
Outfit Story
I love brocade and jacquard print pencils skirts and I am always on the hunt to acquire more. I was more than a bit gleeful when I saw that one of my favorite stores had a jacquard-print skirt, called the Triomphe skirt in the spring 2011 line.  I had to purchase several sizes to get the right fit (Patience).  I scheduled (yes, I really do that!) the wearing of the skirt for the Christmas holiday season.  I knew the Triomphe would work.
The puff-sleeve sweater (in Frond) is one of my favorite purchases of the year and I knew I had to pair it with something tres elegant like the Triomphe.  I pre-ordered the sweater a few days before the collection was released (discounted, of course!) and I am glad I did because most of the colors and sizes were sold out within a couple of weeks of the release date. (Proactivity!)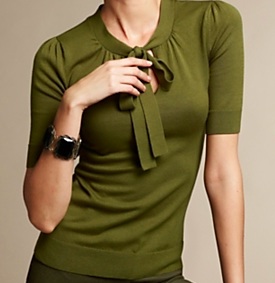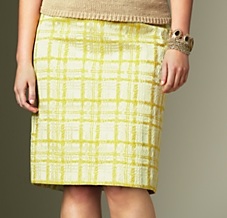 I love these studded plaque chunky-heel pumps (in Evergreen).  While, I am no fan of the chunky-heel, these heels are not as bad as I imagined.  The heel is 3.75 inches.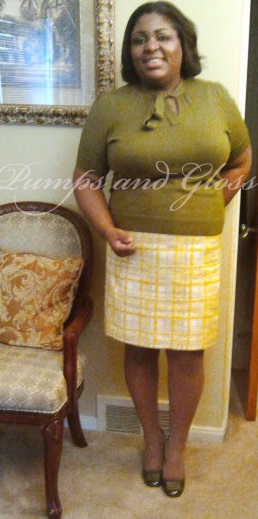 Mix Maven
*All items purchased from Talbots