Happy New Year!! Hope your New Year's Eve was eventful. 🙂
One of my Beauty new year's resolution is to rediscover products in my stash.  I decided it was time "rediscover" my purple e/s. The NYX Purple ultra pearl mania is one of my favorite purple e/s.  The shimmer is gorgeous.  I foiled it using MAC's Fix +, which gave the shimmer, a more brilliant shine.
Another product that I discovered was the Waveline fluidline (f/l).  The color is similar to blue ink (with a slight purple tint.) I bought this product when MAC had the 15% Friends and Family sale.  I think the fluidlines are better bases than the paint pots because the crease factor is non-existent.  The only problem I see is that they can stain the skin, so I always use the matte gel as base for the fluidline.
All MAC Products unless stated.
Face
NW 43/ NC 50 Studio Tech Foundation
Natural MSF in Dark
Eyes
Matte Gel
Benefit Lemon aid
Waveline Fluidline
NYX Purple Ultra Pearl Mania (used with Fix +)
Nocturnell e.s
Glamour Check e/s
Too Faced Shooting Star Baked e/s
Tan side from the L'Oreal Hip Duo Adventurous
Milani Color Brilliance Eye Pencil – Black
Nouba Kajal and Contour #32 (Deep Purple)
Stila Multi-Effect Mascara in Black
Cheek
Neo-Sci Fi X-Rocks
Neo-Sci Fi Spaced Out
Lips
NYX Tea Rose l/g
To Swoon For l/s (Adoring Carmine: 3 Rose lips)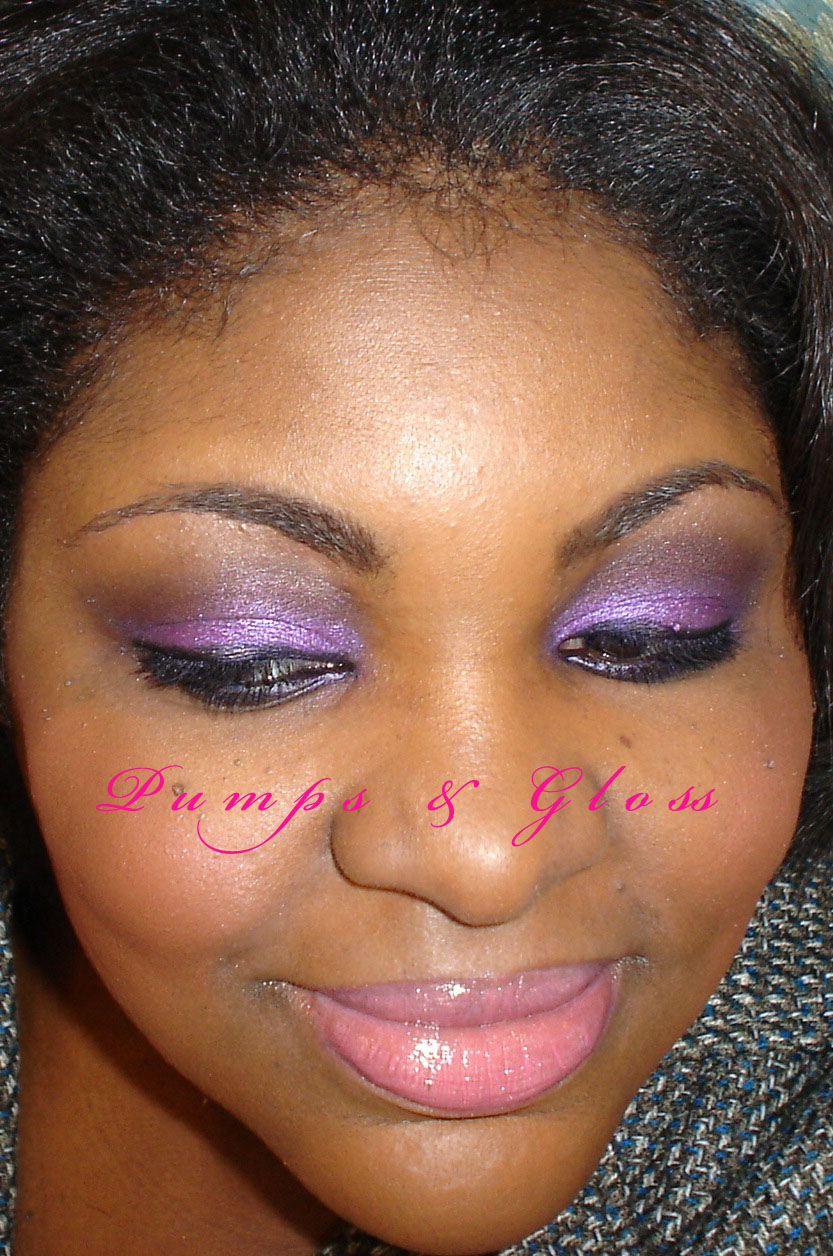 Live abundantly,
Mix Maven