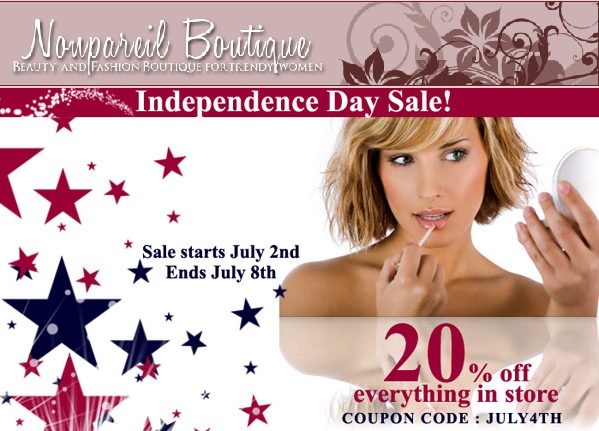 I received an e-mail from the NonpareilBoutique.com. Nonpareil Boutique sells NYX Cosmetics, LA Colors, KleanColor, as well as fashion jewelry. The site is having a 20% off everything in store (You will need to use coupon code JULY4TH.) The sale runs from July 2 – July 8, 2008.   So stock up!!!
I have never purchased on this website, but I will say Nonpareil Boutique has some decent swatches (better than other e-tailers.)
Check them out.  I hope you have a wonderful purchasing experience.
Haul on,
Mix Maven