The 2008 Election is nigh and I hope all you have registered to vote.
Remember that your vote counts and the only poll that really MATTERS, is the ballot cast on Election Day(s).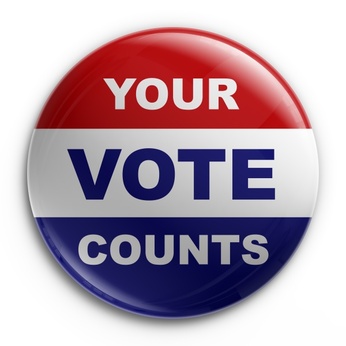 At this point in the game, you should NOT be undecided.  So chose your choice and VOTE (Early vote, if you can)!!
The nonpartisan Election Protection Coalition has launched its national 1-866-OUR-VOTE voter assistance hotline and the poll location website http://www.MyPollingPlace.com. 1-866-OUR-VOTE is the only national voter assistance hotline staffed by live call center operators trained to provide state specific assistance to all voters.
If your name, for whatever reason, does not show up on the Voter's Roll, DO NOT cast a provisional ballot. Call 1-866-OUR-VOTE and the call center staff will assist you through the process.
Also check out, The Vote for Change, there you will find ID requirement info, Voter Rights, how to report voting problems, etc. A great resource!!
See you at the Polls,
Mix Maven
You still have time to support out the Total Beauty – Total Cure campaign.